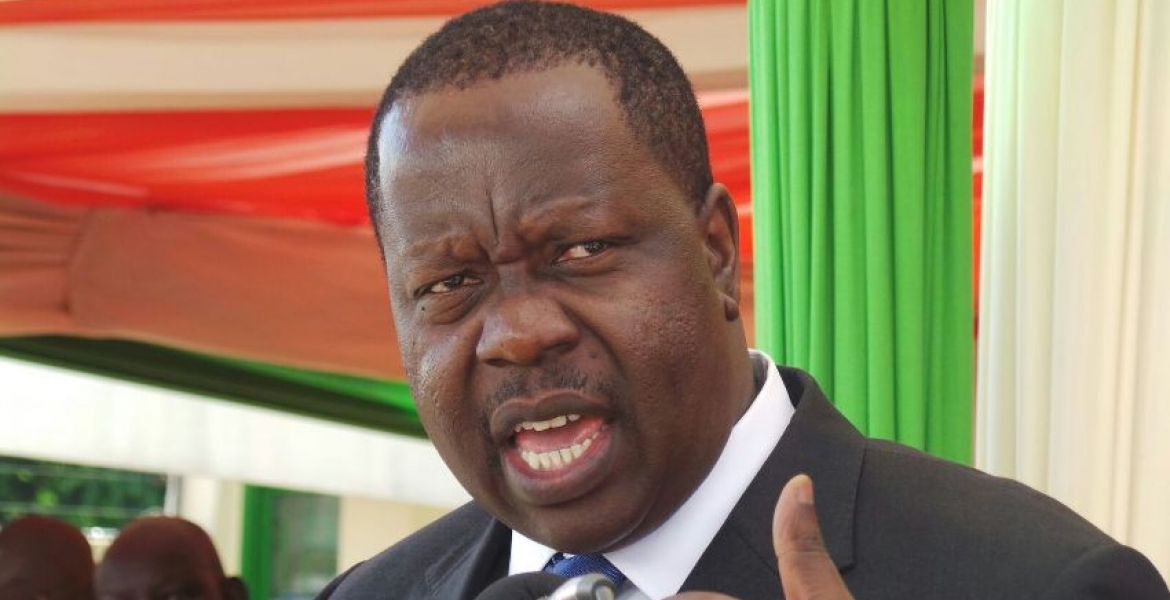 Interior Cabinet Secretary Fred Matiang'i
The government has nabbed 13 foreigners with fake work permits during the ongoing registration and verification process of all foreign nationals working in the country.
Interior Cabinet Secretary Fred Matiang'i, who supervised the exercise at Nyayo House, Nairobi said appropriate action will be taken against them. The CS said some foreigners have low cadre jobs that should have been given to Kenyans.
"You are a site manager? We gave you a permit to be a site manager?  Is it that we do not have site managers in this country," he posed.
The exercise, which was launched on Monday aims at digitizing the work permit database for foreigners working in Kenya. The Interior ministry said its records indicated that there are only 34,000 legal foreign workers, a figure that is way below the actual number of foreign citizens working in the country.
" If we have nabbed thirteen people by the third day there are indeed people with illegal work permits in this country," the CS said.
In April, Matiang'i issued a 60-day ultimatum for all illegal foreign workers in the country to seek proper documentation or leave Kenya. He noted that many Kenyans remained unemployed while some foreigners were employed in positions jobs that can be occupied by Kenyans.
"Give me one reason why we need to give a permit to someone coming to be an accountant in Kenya or in the case of civil society, why give a permit to a programme officer with the number of graduates who have masters degrees," Dr. Matiang'i added.