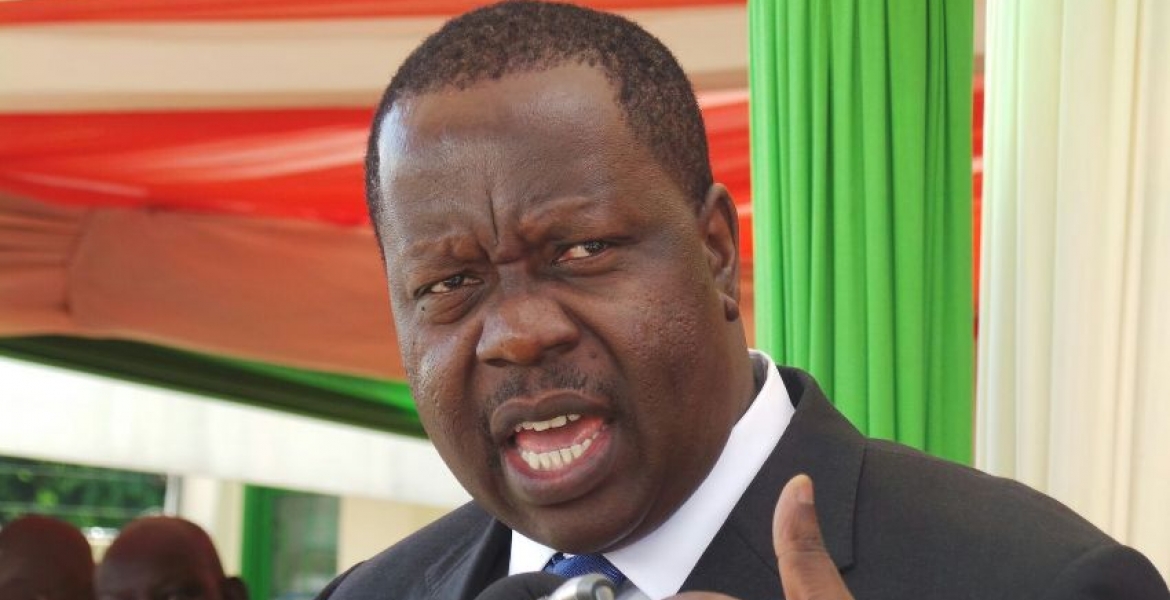 Foreigners working in Kenya have been issued with a sixty-day ultimatum to regularize their work permits as the government moves to tighten its immigration process.
Issuing the ultimatum, Interior Cabinet Secretary Fred Matiang'i said unemployment rates are at an all time high in the country and Kenyans must be cushioned from foreigners who take jobs that they can do.
"Give me one reason why we need to give a permit to someone coming to be an accountant in Kenya or in the case of civil society, why give a permit to a programme officer with the number of graduates who have masters degrees," posed Dr. Matiang'i.
The CS further said that all foreign workers will be issued with electronic work permit cards, with first consideration being given to missionary doctors and foreign professors hired by local universities.
"We have not cleaned up our systems on Immigration. Our official records show there are 34,000 foreigners working in Kenya. You and I know that is not true, the real figure is there are probably over 100,000. Means there are people doing jobs that Kenyans can do, coming through the backdoor," he said.
Matiang'i said an operation will be launched after the end of the 60 days to arrest and deport anyone who is in the country illegally.
"We are going to tighten the process of work permits. We want to clean this once and for all and have a digital register that can be searched any time on who is supposed to be in Kenya," he said.
He spoke on Friday during a meeting with the Parliamentary Security Committee in Mombasa.