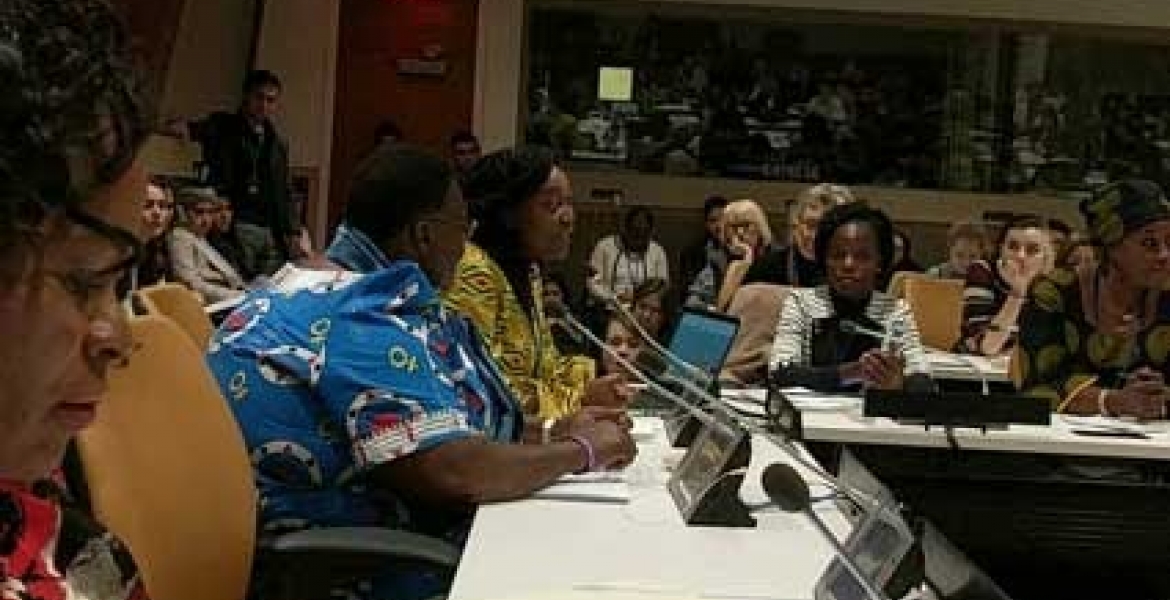 Women rights groups and activists held protests against what they described as a deliberate denial of travel visas to young women, especially those living in the rural areas, mainly in Africa by United States embassies.
The protests were staged at the United Nations headquarters in New York ahead of the official opening of the largest gender equality gathering. Those who were denied Visas by different American embassies were scheduled to attend the two-week high profile Commission on the Status of Women.
The campaigners, led by the African Women's Development and Communications Network (Femnet) and CIVICUS said majority of women who denied visas had been funded by different organisations to travel and attend the 62nd session of the conference, which commenced on Sunday.
The 2018 conference was expected to have a high number of women leaders, many of them youthful activists from the rural areas.
On Monday, the campaigners laid out ways of protesting the "exclusionary practice of visa denial by the US government ahead of the CSW62'' to the women from different countries.
Besides creating hashtags #SheDefends, #GenderJusticeWithoutBorders and #LeaveNoOneBehind, the organisers of the campaign urged women rights groups and activists to present "a united and strong voice'' against the visa denial.
"We have noted with much dissatisfaction that various US embassies have often without giving reason, denied visas to young women, women rights defenders and women living in rural areas, many of whom have been selected to attend the CSW62 in New York,'' said a statement by Femnet and CIVICUS, Monday.
"Young unmarried women especially who are a tremendous galvanising within rights movement face the near impossible task of securing a United States visa that if granted, would enable them to bring to the foyer pertinent discussions around the state of gender equality globally,'' the statement calling for action said.
They termed the visa denial as "an attack on the feminist movement.''
Ms Memory Kachambwa, Femnet's Programme Manager, said a high number of those denied the travel document had been funded by the organization in Nairobi and were young women activists. 
Nyaradzayi Gumbonzvanda, African Union's Goodwill Ambassador on Ending Child Marriage, who is also the chief executive of Rozaria Memorial Trust said, "many people in Africa are angry, we worked so hard to get young women activists and women living in the rural areas to come here and speak out about their situation, only to face this exclusion even when they were funded.''
The campaigners resolved to "create a disruptive movement against exclusionary practices'' by writing a letter to all United Nations member states attending the conference on the matter.
"We will state categorically that the barriers faced in women accessing visas to CSW62 is part of a bigger and wider problem on restricting movement of women and a clear violation of women's rights as enshrined in the Beijing Declaration,'' said the Femnet and CIVICUS statement.
They will also list the numbers of visas denied "without clear cause and the manner in which applicants were and have been denied visas based on harmful assumptions.''
They also agreed to create an online campaign that would include showing "all the empty seats'' at the conference, "where the women human rights defenders should have been.''