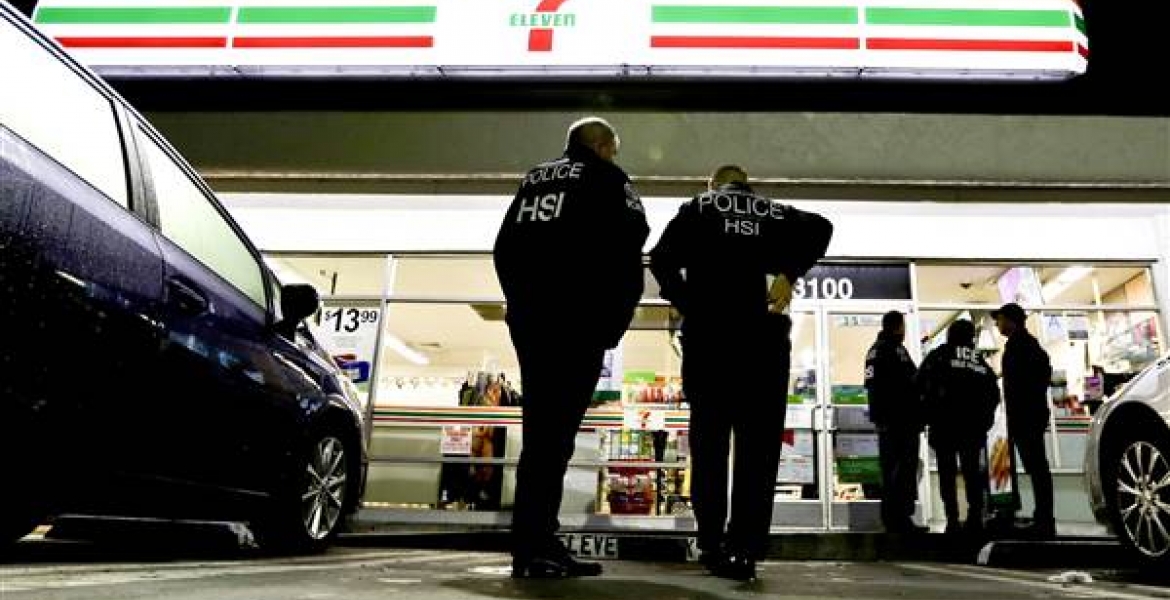 US immigration agents on Wednesday raided dozens of 7-Eleven stores nationwide as part of a crackdown on companies suspected of hiring undocumented immigrants.
The Wednesday dawn raids in 98 7-Eleven convenient stores resulted in the arrest of 21 people.
Immigration and Customs Enforcement (ICE) officials said the raids were a warning to other companies that have employed undocumented immigrants. "Today's actions send a strong message to U.S. businesses that hire and employ an illegal workforce," ICE's Acting Director Thomas D. Homan said in a statement.
"Businesses that hire illegal workers are a pull factor for illegal immigration, and we are working hard to remove this magnet," Homan said.
"ICE will continue its efforts to protect jobs for American workers by eliminating unfair competitive advantages for companies that exploit illegal immigration," he added.
President Donald Trump ran on a pledge to crackdown on illegal immigration, and under his administration, ICE has increased efforts to arrest and deport those in the country illegally.