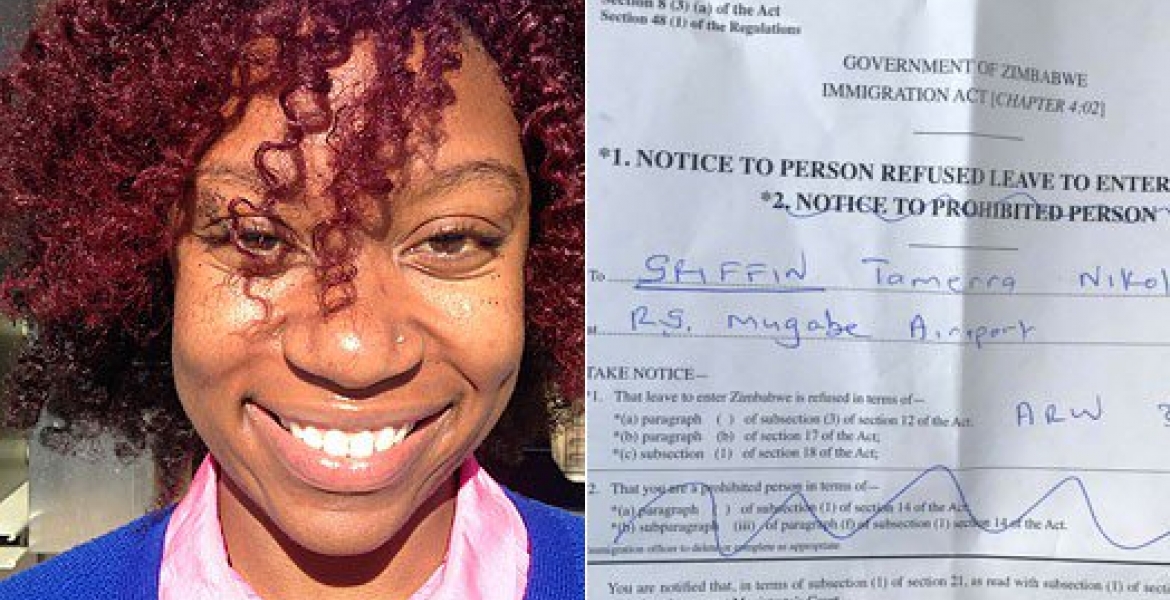 A Nairobi-based foreign journalist was on Thursday deported back to Kenya moments after she arrived at an airport in Zimbabwean capital Harare to cover the current political situation in the country.
Tamera Griffin, a correspondent for American news website BuzzFeed, took to Twitter to narrate how she and seven others were turned away after being 'detained' for a while by immigration authorities at the Robert Gabriel Mugabe International Airport.
"I landed in Zim around 12:30am. Majority of the folks in immigration line were journalists. I believe there were nine of us; two got through. The rest were all sent back. We still do not have our passports," Ms Griffin wrote on her Twitter handle.
She adds: "They asked who I worked for and if I was there for business, that's it. Next thing I know they are rushing me to sign a form so we can go back."
After inquiring why she was bring deported she says: "The manager told the guy holding my form to indicate on it that I refused to sign. I never refused, just had questions."
"I should point out that at no point during my (v short!) time in #Zimbabwe did I interact with or even see anyone in a military uniform. Only immigration people," she said in a tweet.
"I left Nairobi for #Zimbabwe at 9pm. It's now 5:48am and I'm back in Nairobi. Zimbabwe immigration refused my entry and sent me back."
Zimbabwe has been in crisis in the last two days after the country's military appeared to have taken over from long-serving President Robert Mugabe and placed him under house arrest. Other senior government officials have also been detained in what is seen as a military coup.