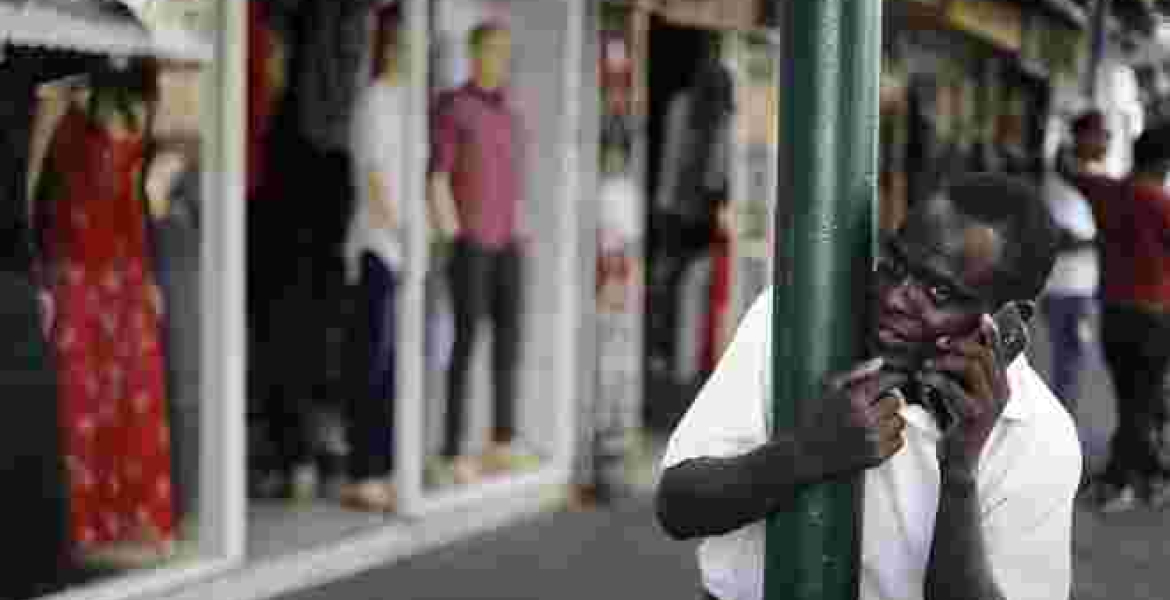 When they fled misery at home for safety in Israel, tens of thousands of Africans thought their agony had come to an end, or had at least reduced. However, decades later, its now appearing that home was better, after all.
Their stay in the gulf nation remains in a limbo, living with fears of extradition, even when some have stayed in Israel for over a decade.
Informed by the rising tide of dissatisfaction among Israelis over the African immigrants' presence in south Tel Aviv, Israeli Premier Benjamin Netanyahu recently visited the area and posed for TV cameras with an elderly woman, who confessed being afraid to leave her apartment at night for fear of her African neighbours, and the Prime Minister's words is what has left the immigrants in fear.
"We will return south Tel Aviv to the citizens of Israel," Netanyahu pledged, adding that the Africans were "not refugees but illegal infiltrators".
Netanyahu's utterances, however, were not received well by Adi Drori-Avraham, of the Aid Organisation for Refugees and Asylum Seekers in Israel (ASSAF), who argues that although immigrants originally crossed the border "irregularly", they have since acquired short-term residence visas.
"They're not illegal because they go every two months and they get a visa from the ministry of the interior," she said.
"They're here and they work and they pay taxes. They're not illegal."
Figures from Israeli government as of June 30 indicate a total of 38,043 African migrants are in the country. Of this, 27,494 are Eritreans, while 7,869 are Sudanese.
A 2016 UN commission of inquiry into Eritrea's harsh regime found "widespread and systematic" crimes against humanity and said an estimated 5,000 people flee the country each month.
Drori-Avraham said among those seeking asylum in Israel are "thousands" from Darfur in Sudan, but their applications were yet to receive an answer.
"Some of them have been waiting for years," she said.
Migrants started crossing the porous border between Israel and Egypt's Sinai Peninsula in 2007, when nearly 5,000 entered, Israeli interior ministry figures show.
The number shot up to over 17,000 in 2011, but the following year, Israeli completed fencing the border and deploying electronic sensors to regulate the immigrants menace.
Over the years, migrants caught at the Egyptian frontier were held at prisons in the Negev desert in southern Israel and were given bus tickets to Tel Aviv, upon release.
"The reason we are here is that this is the only area we know. We didn't choose it," said Tsgahans Goytiom, a 30-year-old Eritrean known in the neighbourhood as Johnny.
"No Israeli wants to be here in this neighbourhood."
An anti-migrant demonstration was held in Tel Aviv in 2012, drawing about 1,000 protesters, Miri Regev, a lawmaker from Netanyahu's Likud party and now a minister in his right-wing government being one of the speakers.
"The infiltrators are a cancer in our body," she told the rally, which spiralled into a race riot in which there were shouts of "Blacks out!" and attacks on shops operated by Africans.
Natives have formed "The South Tel Aviv Liberation Front" to lobby the government for harsher measures against the newcomers.
"They brought here a Third World culture, lots of misogyny, lots of chauvinism, lots of homophobia and a lot of disrespect," Front leader Sheffi Paz alleged.
"Disrespect towards the authorities, disrespect towards the law, disrespect towards the residents.".
Goytiom, an Eritrean has been in Israel for eight years and arrived in the country after a gruelling trek across Ethiopia and coming face to face with kidnappers from Bedouin in Sudan and the Sinai, who tortured them. With his wife he operates a kindergarten for migrant youngsters.
"If we had the option of change in Eritrea we would not stay here another month," he told AFP.
"Everybody is waiting for the present situation to change."