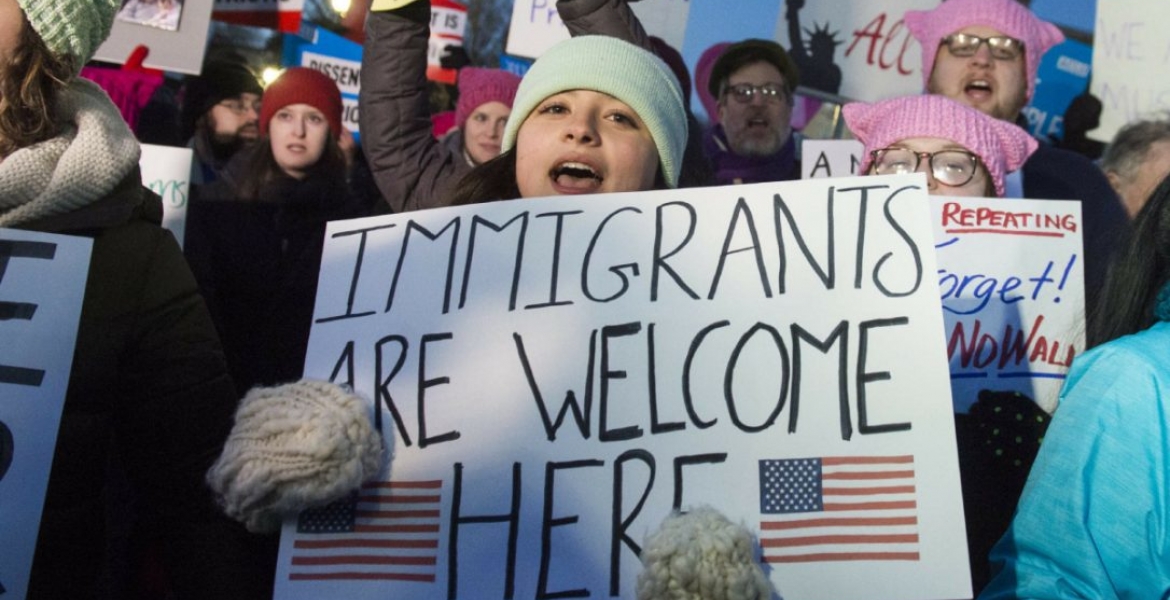 People who had visas but were blocked from entering the United States after the Trump administration's first travel ban in January can now re-apply for visas to enter the US, following a court settlement reached on Thursday.
After the the first Donald Trump's travel ban signed into executive order 'Protecting the Nation from Foreign Terrorist Entry into the United States' abruptly went into effect on January 27th, several people who had valid visas were denied entry into the US, and were instead put into planes back to their home countries.
As part of the settlement, the government has been ordered to send letters notifying those individuals who had valid visas but were denied entry that they can now re-apply for a visa. According to the settlement, the government will include in the letters a lift of free legal services that the affected individuals can use to reapply, and the letter will be written in English, Farsi, and Arabic.
Individuals who "provided contact information in visa applications [and] applied for admission at a port of entry in the United States, were found inadmissible solely as a result of the Executive Order, withdrew their applications for admission, and since their withdrawal have neither entered the US nor sought a visa for future travel to the US," states the settlement.
An estimated 140 people were sent back to their countries of origin in the hours the travel ban went into effect. 
The ban was temporary blocked by a federal judge less than 4 hours after going into effect, urging it was unconstitutional. It blocked citizens of seven majority-Muslim countries from entering the United States, namely Iraq, Iran, Syria, Libya, Somalia,  Sudan and Yemen.
"The United States is a great country because of its people. I'm glad that the lawsuit is over. Me and my family are safe. My kids go to school. We can now live a normal life. I suffered back home, but I have my rights now. I'm a human," said Iraqi national Hameed Khalid Darweesh on Thursday, who along with fellow Iraqi Haider Sameer Abdulkhaleq Alshawi filed the lawsuit (Darweesh et al. vs Trump) back in January.