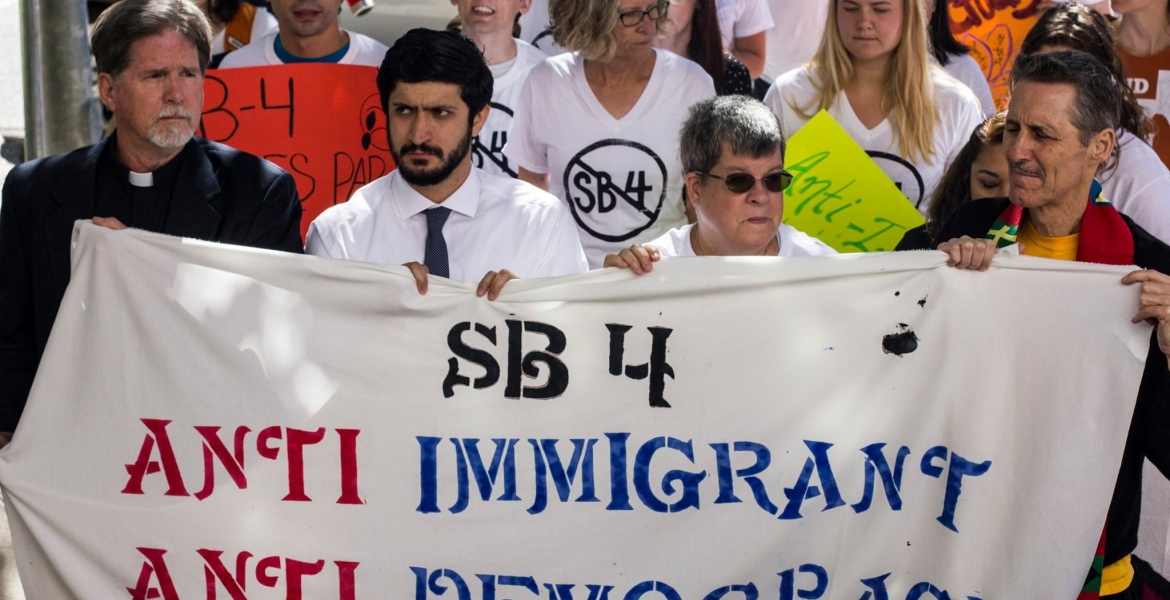 A federal judge on Wednesday night blocked most of Texas' new tough immigration law against sanctuary cities that was scheduled to go into effect on Friday, September 1st.
The law, known as Senate Bill 4, passed by the Texas Republican-controlled legislature and signed into law by Governor Greg Abbott (also a Republican) in May, allows police officers in the state to check for immigration status of individuals they routinely stop, whether the individuals are in the country or not. The law also threatened sheriffs with jail time for not cooperating with federal immigration authorities.
In his ruling on Wednesday, U.S. District Court Judge Orlando Garcia noted that when the bill was being considered in the Texas legislature, only 8 people testified in favor of the bill while 1,600 "showed up to oppose it." The judge also noted that there "is overwhelming evidence by local officials, including local law enforcement, that SB 4 will erode public trust and make many communities and neighborhoods less safe", adding that "localities will suffer adverse economic consequences which, in turn, will harm the state of Texas."
Governor Abbott opposed the judge's ruling and said that he will appeal immediately, saying in a statement that the "decision makes Texas' communities less safe. Because of this ruling, gang members and dangerous criminals, like those who have been released by the Travis County Sheriff, will be set free to prey upon our communities."