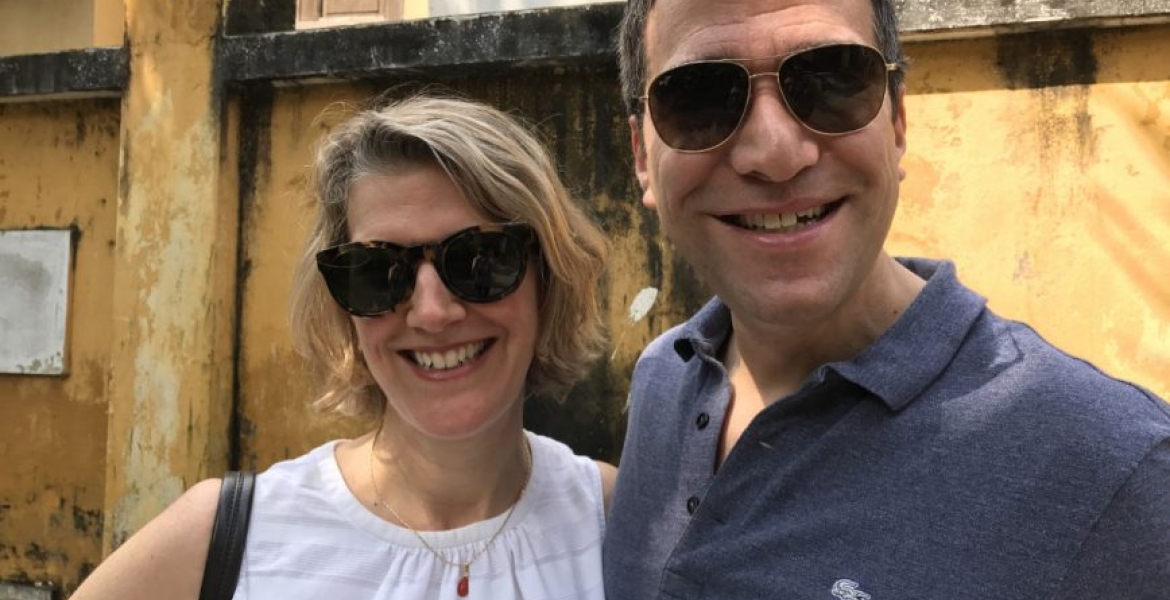 Andreas Katsouris (right)
Canadian national Andreas Katsouris was in Nairobi working for the National Super Alliance (NASA) presidential campaign when a dinner outing on Friday night turned into a detainment and deportation.
While on a dinner outing, what was meant to a time to enjoy himself turned into an action movie when he was swarmed in a Nairobi street by men who arrested him, took his cell phones and demanded he take them to a colleague.
"I was on my way to dinner on Friday night when five or six tough looking guys wearing street clothes surrounded me, and then pretty soon there were a dozen of them," Katsouris said.
"I saw one of their cell phones and there was a photo of me on it. They said they had been looking for me."
Katsouris said the men identified themselves as police and asked him to bring them to his American co-worker, John Aristotle Phillips.
The men only a few minutes to call his wife before they confiscated his two phones and laptop.
They then took him to his apartment, asking him and Phillips to pack their bags and when they protested the officers became aggressive and began pushing and shoving them.
"One guy also grabbed the glasses off my face. I'm pretty much blind without my glasses, and then I was like 'OK we don't have to do things this way,' and then he put them back on."
The officers also denied both of them a chance to contact lawyers or access to consular assistance, he said.
"I'm sitting in the car with four or five guys, and two of them are sitting on either side of me and it is pitch black outside. In terms of kidnapping and if I was going to be killed, it definitely crossed my mind," he said.
Five hours later, he found himself at the airport, where were brought into a room and told they were being extradited because of a violation of their visas.
Katsouris was put on a connecting flight to Toronto, which first landed at Frankfurt Airport, where he then took a train to Delft.
"It was 23 hours of boredom and about an hour of fear," he said.
Katsouris said he and Phillips only possessed tourist visas, which are not valid for their employment in Kenya, but he believes the deportation was political.
Katsouris is a vice-president of global services at Aristotle Inc., a political consulting firm which offers various services to campaigns, including strategy and data analysis. Phillips is the company's CEO.