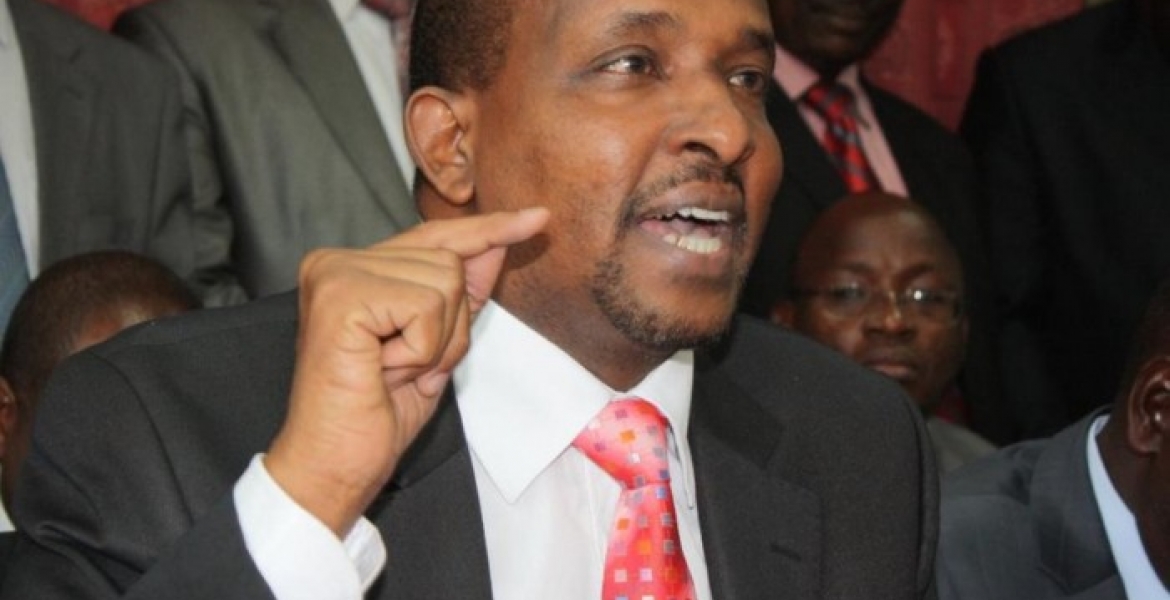 Majority leader in the National Assembly Aden Duale has taken issues with female Members of Parliament coming to the Chambers in "tight trousers".
Speaking on the floor of the house on Thursday, the Garissa Township MP threatened to table a motion on how some women MPs dress to Parliament citing "lack of decorum."
"Mr Speaker, in the chamber, there is a semi-order on decorum. Very soon Mr Speaker, in fact from this afternoon, I will be rising on a point of order. There are some women members of Parliament, their dress is not in line with this…Mr Speaker, today we will talk to them but tomorrow we will say, no, you don't wear tight trouser….and you know ladies, this House has respect. Let us protect the decorum of the House," said Duale.
He added: "if it goes on, I will file a motion, over the same. Some of the woman MPs wear very tight trousers and clothes."
Murmurs from a section of disgruntled female MPs could be heard when Duale made his point.