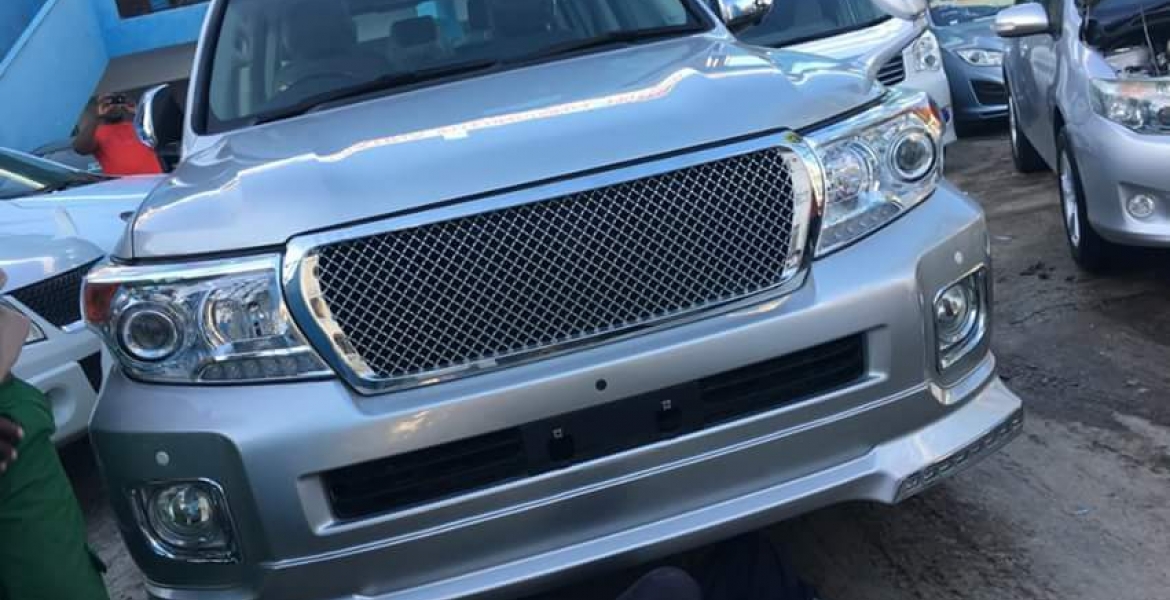 Meru Woman Representative Kawira Mwangaza has caused a stir on social media after she gifted a sh15 million car to her husband, Murega Baichu.
In a post on her official Facebook page, Kawira said she was gifting her husband of five years with the Prado V8 as an appreciation for "fighting the toughest battles to see me happy."
"Proverbs 31.14, 15. This Christmas God has blessed me to bless others especially the disadvantaged.In this case, from my own earnings i will bless over 1000 families within Meru county and show them mother's love.To a special brave Man who has fought the toughest battles to see me happy,please Murega Baichu humbly appreciate my gift for Christmas.As you drive this car remember to thank God and remind me always to serve my people and to keep my pledge of Lifting lives. Amen," she wrote on Facebook.
While accepting his gift, Baichu, who owns a vernacular TV station, Baite TV said: "Happy is the man who finds a true friend, and far happier is he who finds that true friend in his wife. I love you honey. I'm so excited, wooow. I humbly accept it. Whaaat a surprise honey."
Here are some of the reactions from Kenyans commenting on the first time MP's post.
Agnes Mukuba says: "Congrats mama .keep up the good work. A man that stands with his woman deserves praises at the city gates prov 31,now will I get my Xmas ?"
Karithi Elijah notes: "So huyo mtu ako chini ya hio gari anaitoa jiggers ama???? So Okolea ziliisha after umepata Kura,I don't regret though, I voted for Best Woman Rep ever,Hon Florence Kajuju.
wewe hatukutambui enda ukaendeshe V8 huko Baite."
Izak M Magiri says: "What! Do you remember teacher who introduced you to business at kiirua market? What do you have for him....
Poor man he had......
Kindly read Mat 6:3. "But when you give to the needy, do not let your left hand know what your right hand is doing."
Loyford Muchena noted: "Wonderful our Hon Women Rep. As you continue to serve us & fellow women your family comes first. Keep it up."
Phineas Mario Jr. :" Land Cruiser VX, 4.6L, V8 engine.... Talk of powerful machines."