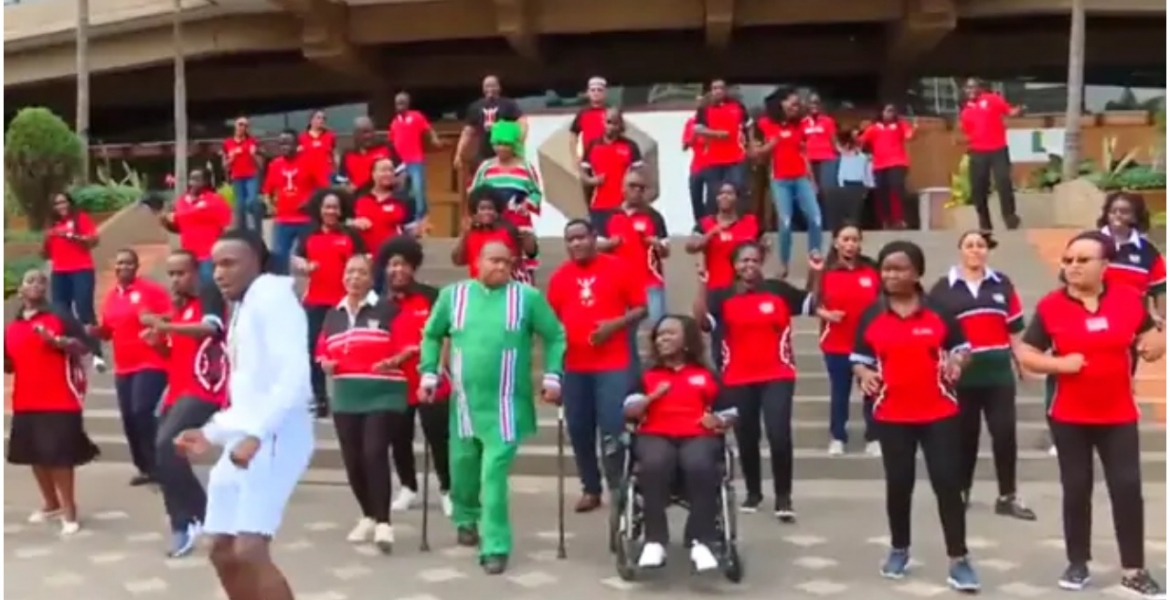 Several organizations in Kenya and around the world could be forced to pay huge fines over the much-hyped Jerusalema dance challenge.
This comes after Warner Music, the US-based record company that partially holds the rights to the song, announced it will demand license fees for the use of the song in dance videos. Master KG, the South African musician behind the global hit, partly owns rights to the music.
Warner stated that viewers should have sought permission from the producers in the form of a license, before recording dances to the music.
The company in a statement through German news outlet Deutsche Welle (DW) said it will be demanding fees from any organization or institution that used the song as an advertising or image-promoting effect.
Many government and private institutions in Kenya took part in the challenge and are likely to be compelled to pay fines if Warner makes good their threats.
MPs, government institutions, county governments like Nairobi and Mombasa, as well as private companies released videos taking part in the global dance challenge.
Produced and released in 2019, the Jerusalema song hit the trending path during the COVID-19 pandemic in 2020, which saw its viewership on YouTube surpass 340 million.
Warner Music Group Corp. is an American multinational entertainment and record label conglomerate headquartered in New York.
Warner is one of the "big three" recording companies and the third-largest in the global music industry behind Universal Music Group and Sony Music Entertainment.