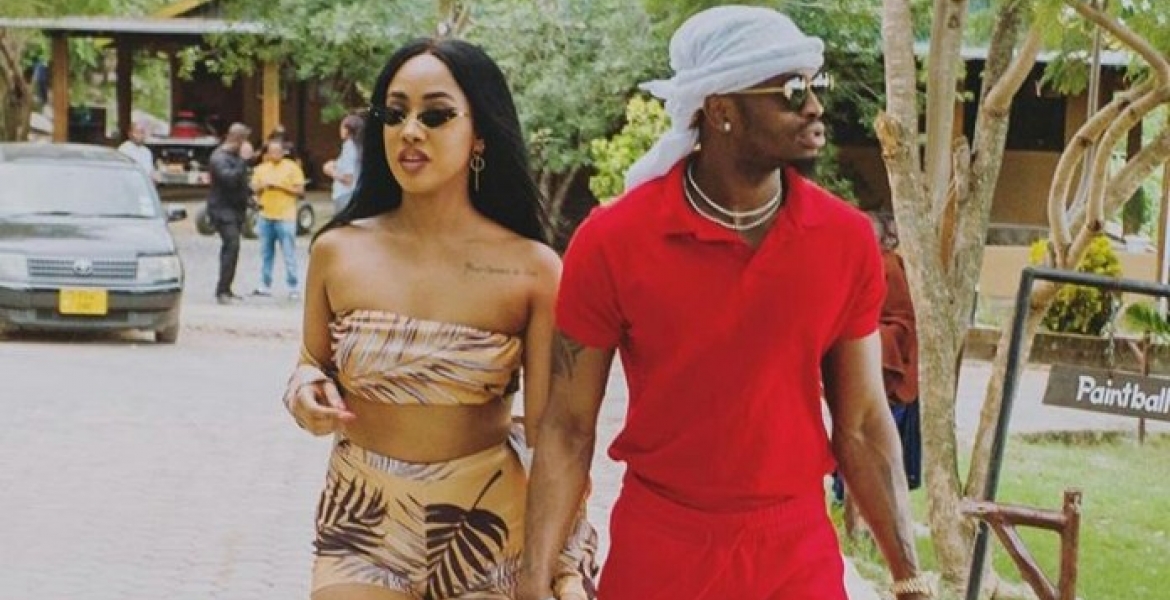 Tanzanian star singer Diamond Platnumz has called off his planned wedding with his Kenyan girlfriend, Tanasha Donna Oketch.
The award-winning bongo flava superstar now says the wedding ceremony will be held at a later date because he "wants the ceremony to be grand and one that will be attended by many people'."
"My wedding was supposed to be held on Valentine's Day (February 14th), but we have postponed it. Many people are supposed to attend the ceremony. I expect the likes of Rick Ross, among other high-profile entertainment figures, to be in attendance," says Diamond.
Last month, the musician said the ceremony would be a four-day affair running from February 14th, 2019.
"Nimepanga harusi yangu iwe Valentine mwaka ujao. Valentine itakuwa siku ya Alhamisi kwa hiyo naichukua Alhamisi, Ijumaa, Jumamosi mpaka Jumapili, harusi yangu. So far iko hivyo, ikitokea kuna kitu tofauti, nitabadilisha, lakini naitaka sana kuwa mwaka ujao," said Diamond.
Diamond has praised the 22-year-old NRG Radio presenter as the best woman he has dated.
"Tanasha Oketch is the only woman who has shown me that she takes seriously my desire to have a wife. And, as a result of her commitment, I hereby say – officially – that she is the one I will marry," said Diamond.
"Tanasha Oketch has all the qualities that I am looking for in a wife. However, you know most of us [men] tend to look at aesthetical features such as facial attractiveness, body shape, and other bodily qualities. After being sure of those, it is when we embark on evaluating the woman's character. I would like to say that I have keenly subjected Ms. Oketch to all those parameters, and I am convinced beyond doubt that she is well-bred and is very beautiful."