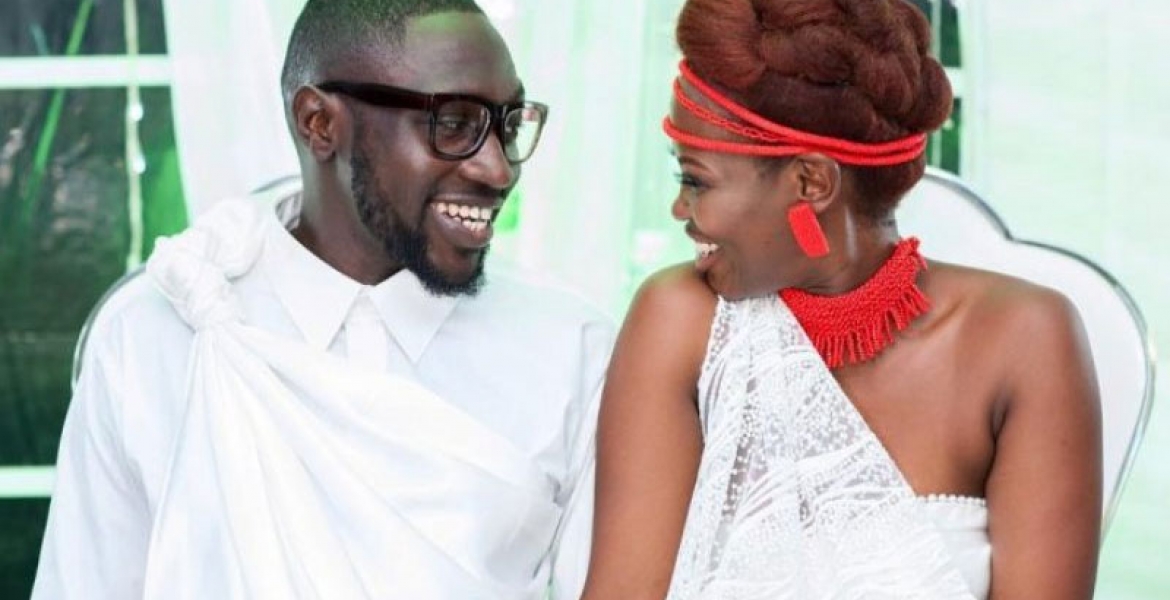 Sauti Sol's guitarist Polycarp Otieno alias Fancy Fingers has tied the knot with his longtime Burundian fiancée Lady Mandi in an exquisite private white wedding ceremony held on Thursday at the Fairmont Mount Kenya Safari Club in Nanyuki.
Otieno's friends - Chiki Kuruka and Karen Lucas shared the news about the singer's wedding on social media. The ceremony was reportedly attended by very close relatives and friends, with those present ordered not to take any photos. 
Among those present at the ceremony included his fellow band members Bien-Aimé Baraza ,Willis Austin Chimano and Delvin Savara Mudig, their manager Marek, publicist Anyiko Woko and friends Karen Kaz Lucas and Chiki Kuruka.
The two held a traditional wedding at Mandi's home in Bunjumbura, Burundi in August. The couple has been dating for close to five years and got engaged in 2017.
Lady Mandi is a fashion stylist from Burundi but is based in Nairobi where she met her Polycarp.