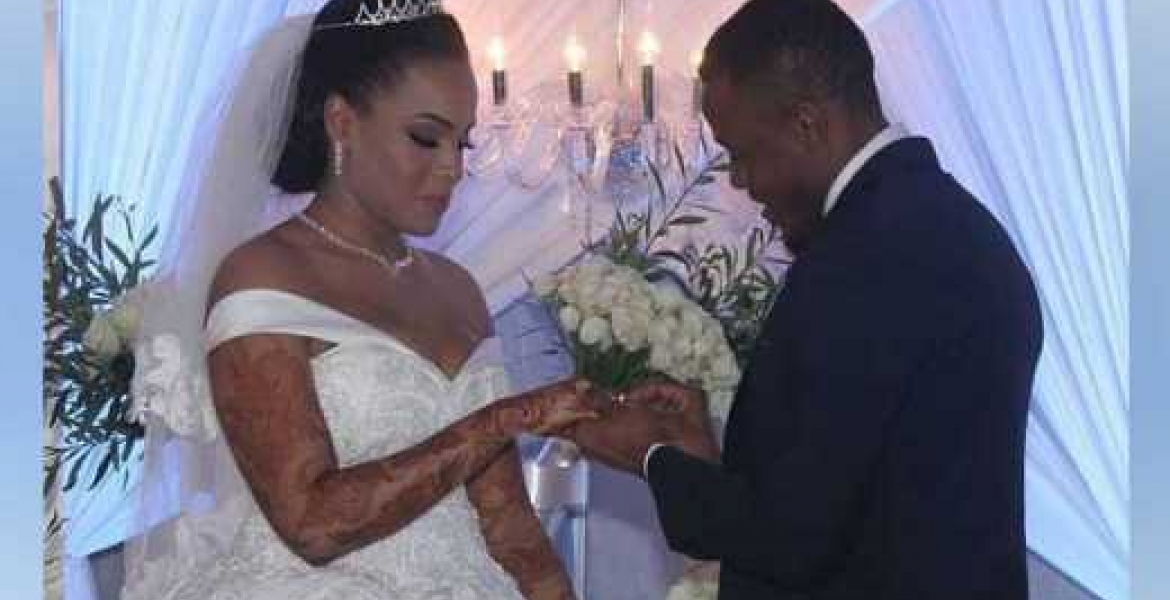 Singer Ali Kiba's Kenyan wife, Amina Khalef says she will not allow her husband marry a second wife.
Speaking during an interview with a Tanzanian FM station, the Mombasa-born accountant said she would never grant permission to the artiste to have a second spouse, unless it is "God's will."
"Siwezi mruhusu japo Mungu ndiye anapanga," Amina told Tanzania's Cloud FM.
The "Uninisemee" hit-maker is allowed to have up to four wives, since he subscribes to the Islamic faith. The two wedded on April 19th, at a ceremony held at  Masjid Ul Kulthum mosque in Kizingo on the Kenyan coast, followed by a similar ceremony in Dar es Salaam, Tanzania, a week later.
Mombasa Governor Hassan Joho, his brother Abubakar Joho (Abu) and top musicians in the region are among those attended the wedding in Mombasa. The 23-year-old said she met Kiba during his visits to Mombasa when Governor Joho sought for reelection in last year's polls.
"I met Ali Kiba during his frequent visits to Mombasa, which were during Joho's campaign period, when he was contesting for the governorship," she said.