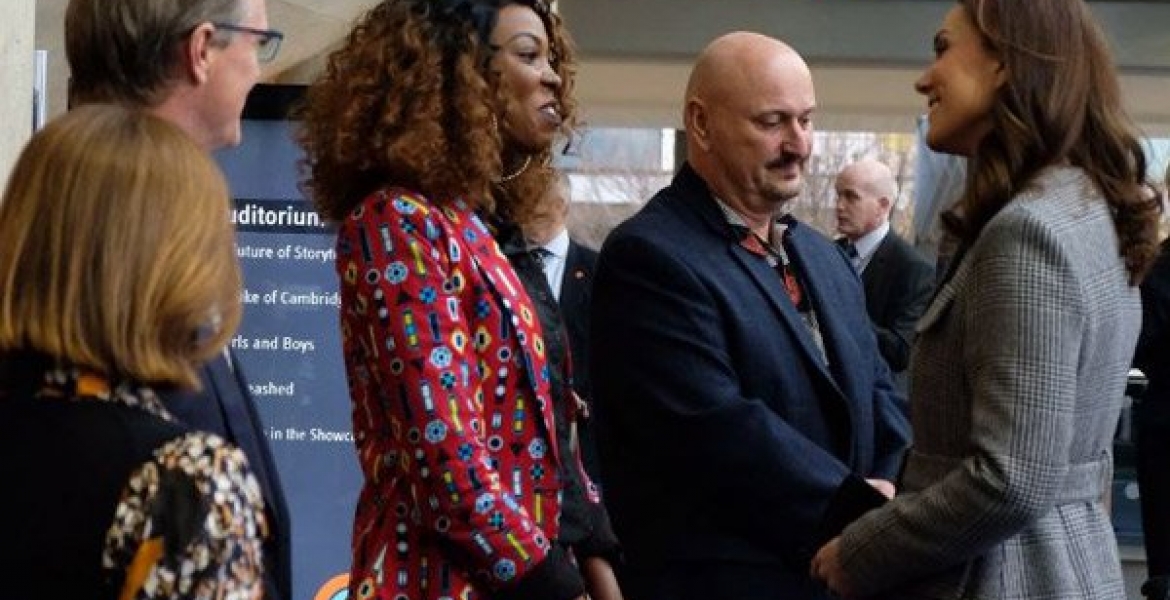 Kenyan radio presenter Adelle Onyango has had the opportunity to meet Royal couple Prince William and Catherine Duchess of Cambridge in the United Kingdom.
The radio queen met the two as she ushered them to the children's summit held in Manchester City, United Kingdom on Wednesday. Adelle and the Duchess, who is expecting her third baby, spent several minutes discussing cultural differences between Kenya and the UK and the impact of cyber-bullying on internet users.
Well known for her lively shows on KISS100 FM, Adelle made her name internationally, when she launched a drive against rape and online harassment. BBC recognised her work by naming her in its award-winning 100 women in the world and later picked her to represent Kenya in 2017 Children Global Media Summit.
The Children's summit commenced in Manchester on Tuesday and has brought together creatives, technology innovators, policymakers, executives and thought leaders from across the world. The Children's Global Media Summit was founded in 1995 and is conducted every three years in different parts of the globe.