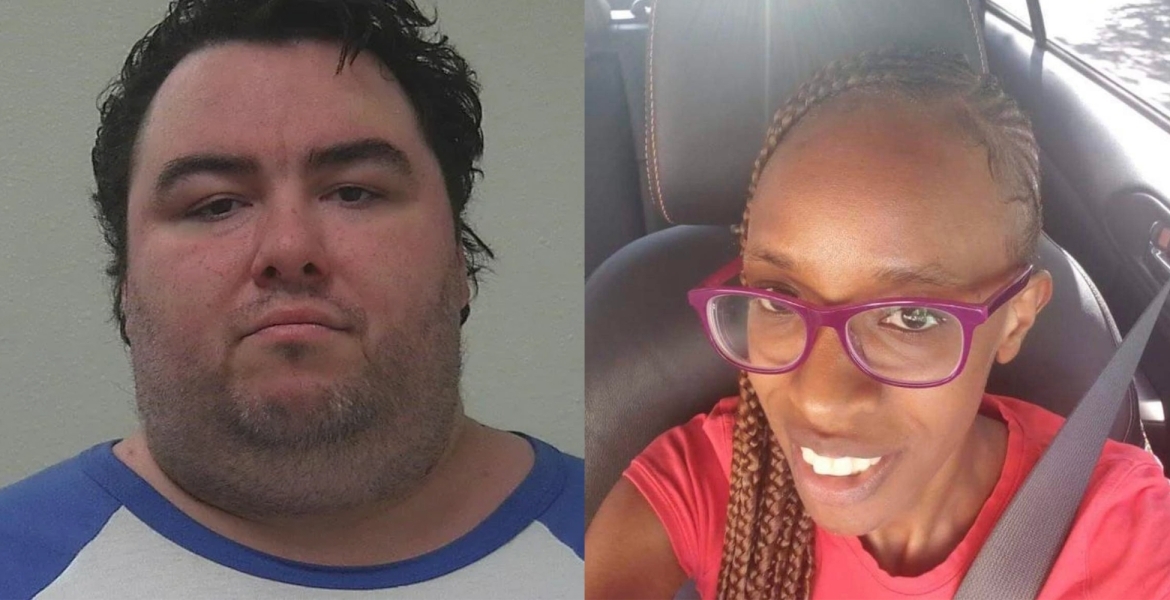 An American man accused of stealing from a bank account of his missing Kenyan girlfriend is headed for a potential 10-day trial.
Nathan Hightman appeared in the Campbell County Courthouse on Wednesday for his pretrial conference on five felony charges, among them two counts of theft, two counts of crimes against intellectual property and unlawful use of another's credit card.
The 39-year-old was charged in May last year with three felonies related to financial crimes against his girlfriend Irene Gakwa including transferring more than $3,600 from her bank account and maxing out her credit card. 
The other two counts involve crimes associated with changing her banking password and deleting an email account. He denied all the charges and was released on a $10,000 bond.
Citing the "magnitude" of the case, County Attorney Nathan Henkes and Hightman's public defender Dallas Lamb requested the judge to set a 10-day trial, rather than the five trial days tentatively scheduled to begin on February 6th.
Lamb said that a pre-trial motion that would affect scheduling may be coming before the trial occurs.
Henkes said the motion Lamb files could impact where and how the trial is held, adding that finding a jury may be difficult when controlling for neutrality and pre-trial exposure to the case.
In Wyoming, a trial may be transferred outside of the county if the court finds enough prejudice against the defendant within the county that it decides the defendant cannot get a fair and impartial trial there.
Gakwa, 33, has not been heard from since February 24th, 2022 when she had a WhatsApp video call with her parents who live in Nairobi, Kenya. She emigrated to the US in May 2019, hoping to launch a career in nursing and first settled in Idaho, where she lived with her brothers Chris Munga and Kennedy Wainaina while attending classes.
This is when she met Hightman on Craigslist and the two started dating before they decided to relocate to Wyoming in the summer of 2021. The two were engaged and lived together in a three-bedroom house in Gillette.
Wainaina and his brother Munga reported her missing to the Gillette Police Department on March 20th, 2020.
Hightman, who is considered a person of interest in her disappearance, told police in March that Irene came home one night and packed her clothes in two bags and then left in a dark-colored SUV.