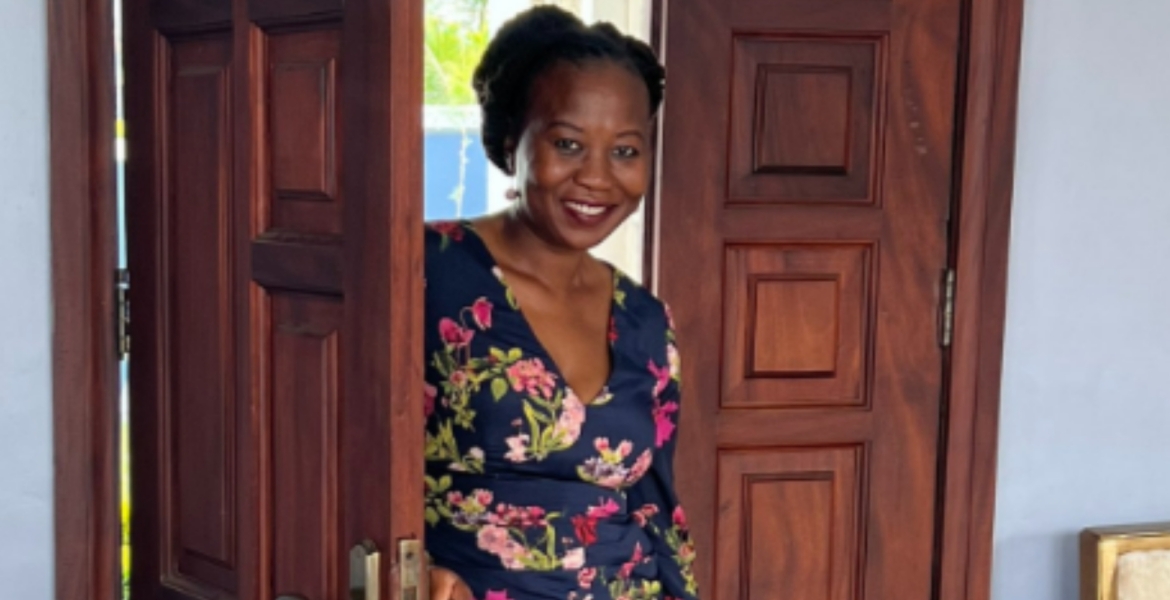 Former Independent Electoral and Boundaries Commission (IEBC) commissioner Roselyn Akombe is back in Kenya for the first time in five years.
Through social media, she posted pictures of herself and captioned them "No place like home! #Kenya."
Akombe fled to the United States from Kenya days before the October 26th, 2017 repeat presidential election and announced her resignation from the electoral commission.
Recalling the murder of IEBC IT manager Chris Msando a week before the August 8th, 2017 general election, Akombe said she feared for her life after receiving death threats.
"You'll be suicidal to think that nothing will happen to you. I have never felt the kind of fear that I felt in my own country," Akombe told the BBC at the time.
She added that the death threats were anonymous threats, adding that she did not "feel safe enough to be able to go home in the foreseeable future."
Akombe further said that commissioners and other IEBC personnel were facing intimidation by political actors and protesters, adding election commission was under political "siege" and could not guarantee a credible election.
"I've made several attempts to make critical changes but all my motions have been defeated by a majority of the commissioners. Under such conditions, it's difficult to guarantee a free, fair and credible election," she added.