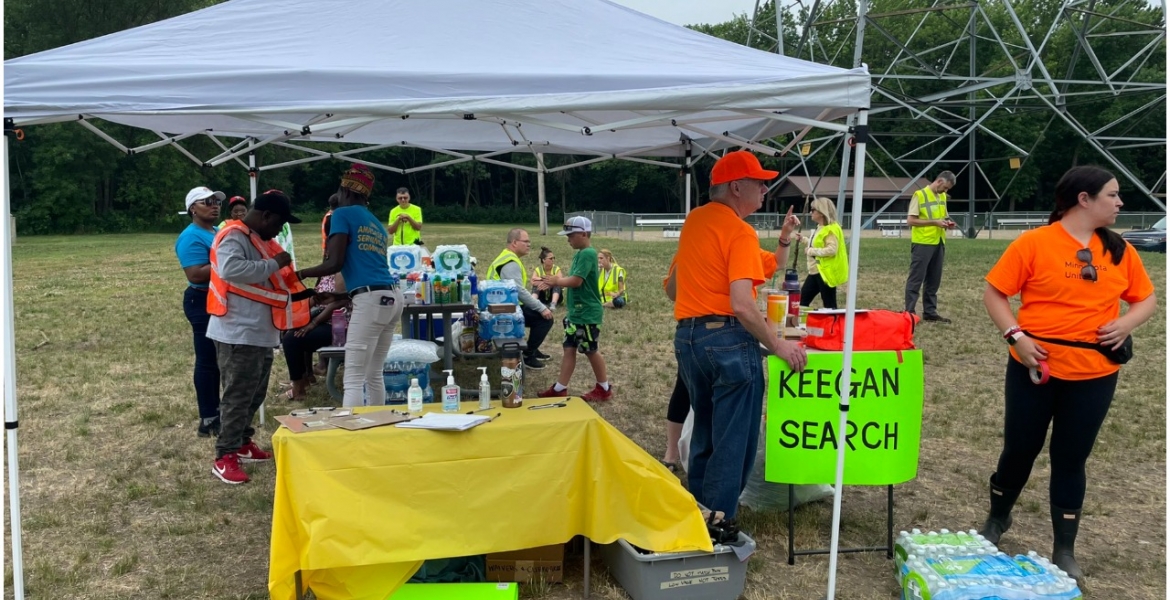 Keegan Oyugi, a 26-year-old Kenyan-American man who disappeared two weeks ago is yet to be found. 
On Saturday, about 75 volunteers came together to search for the Crown College graduate who went missing on June 12th.
The Saturday search exercise in Savage area was coordinated by Minnesota United, an organization that helps find missing people. Assisted by a kayak team, volunteers also used drones in the search.
Josh Truax, a lead search volunteer with Minnesota United, guided groups of volunteers through the thick brush areas. "What we need to do is hopefully be able to find the car. We can use that as a starting point," said Truax.
 "We're looking for fresh marks that veered off the road into the woods. We're looking for recently damaged bridges."
CBSN Minnesota reported that many of the volunteers were strangers, who just wanted to help the Oyugi Family. Keegan's parents Mirriam and Richard Oyugi have been encouraged by the overwhelming support they have received from locals through this difficult time.
"We are encouraged by the people coming out and helping us out because obviously, we could not have done this by ourselves…no way. We will find Keegan one way or the other," said Mirriam.
The Saturday's search did not bear any fruits, but the group vowed not to give up.  Search leaders from Minnesota United have identified five possible routes Keegan could have taken home to St. Bonifacius from Savage and their next search will be along an alternate route, where more volunteers will be needed.
Keegan was last seen at 4:00 am on June 12th leaving the Prior Lake and Savage area on his way home. He was driving a 2012 red Ford Mustang with a white stripe on the rocker panel and with Kansas temporary plate number C632096.
On the day he went missing, he texted his younger brother saying he was headed home early Saturday morning but never made it. He was wearing a red and white vertical stripe shirt with a navy blue horizontal stripe on the chest, and dark blue jeans with red and blue shoes.