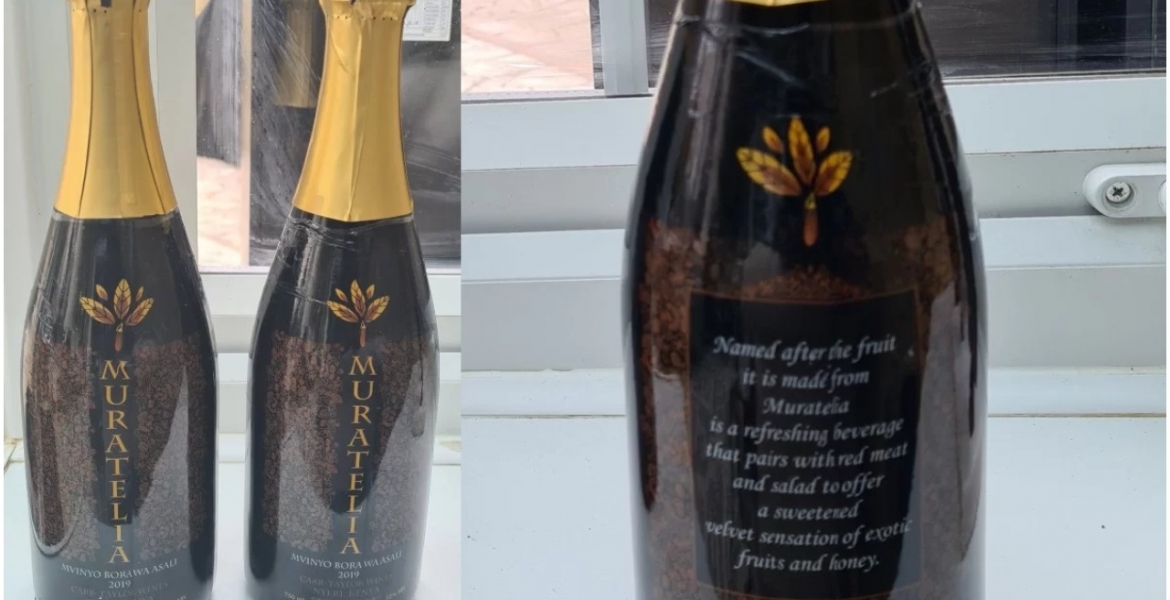 Popular traditional Kenyan liquor Muratina has made its way onto the shelves of major supermarkets in the UK.
The brew is marketed in the UK as wine spiced with honey and is sold under the brand name Muratelia.
"Muratelia is a refreshing beverage that pairs with red meat and salad to offer a sweetened velvet sensation of exotic fruits and honey," an inscription on the bottle reads.
King'ori Wambaki, who was born in Othaya, Nyeri County, and raised in the UK, is the man behind the creation.
Through Twitter on Sunday, Kenya's High Commissioner to the UK Manoah Esipisu said the alcoholic drink is now available for sale in UK retailers.
"The central Kenyan traditional alcoholic drink 'Muratina' is now available on UK supermarket shelves, bottled in the UK by Othaya-born businessman King'ori Wambaki, now of Cheshunt, north of London, who is targeting the expansion of Kenyan products in the UK market," Esipisu wrote.
The wine has 12 percent alcohol content and goes for between £10 (Sh1,500) and £25 (Sh3,800), depending on where it is sold.
In a past interview, Wambaki said the wine is made with UK-sourced ingredients and was well-received in the European market due to its uniqueness.
"We used ingredients that were readily available in the UK because we had not yet reached the point where we could import products from Kenya," he said.
Wambaki, who holds a Master of Science in Finance and Management from Loughborough University and a Bachelor of Science in Economics from the University of Bradford, has lived in the UK for over three decades.
Muratina is a popular brew among the Kikuyu community and is mainly used during social and cultural occasions, including births, initiations, marriages, and other special occasions.