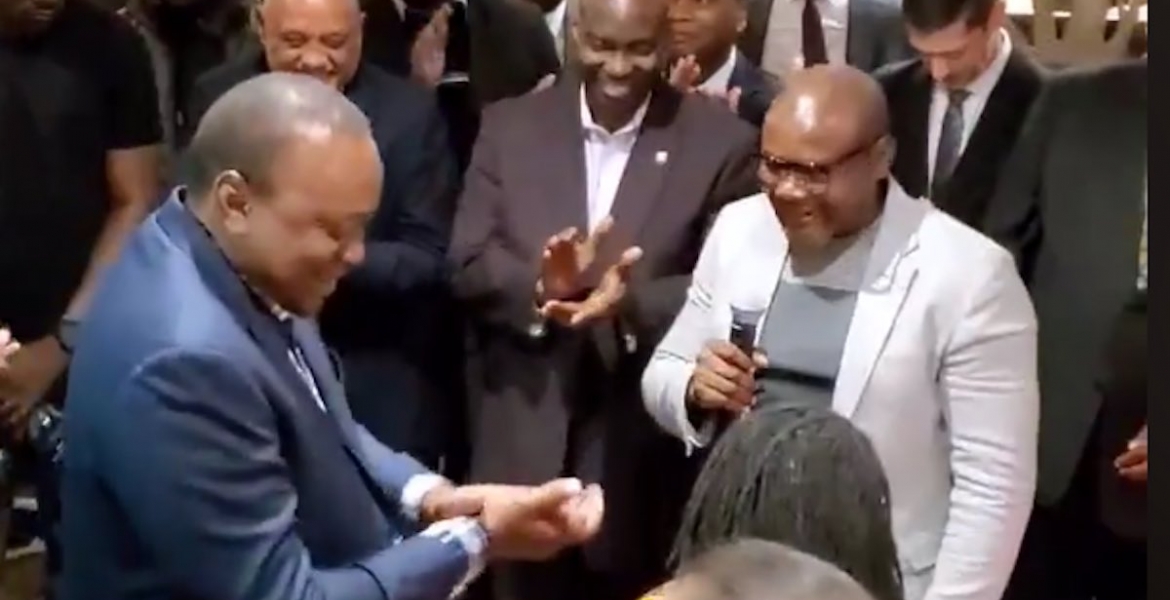 During his recent trip to the United States, Kenyan President Uhuru Kenyatta paid a visit to a Kenyan-owned restaurant in Washington, DC.
On Wednesday, February 5th, President Kenyatta attended a private event at The Consulate, a brand new restaurant in the heart of Washington, DC near Dupont Circle that will officially open its doors to the public soon.
"A great step forward. Wishing all of you at Swahili Village the very best. Look forward to being back," wrote President Kenyatta in a visitor's book at the restaurant.
The Consulate is located at 1990 M St NW, Washington, DC and is owned by Kevin Onyona, who also owns Swahili Village in Beltsville, Maryland.
The President was in the US to attend the National Prayer Breakfast. During his visit, Uhuru also met US President Donald Trump at the White House on Thursday, where the two leaders agreed to initiate negotiations on a free trade agreement between Kenya and the US.