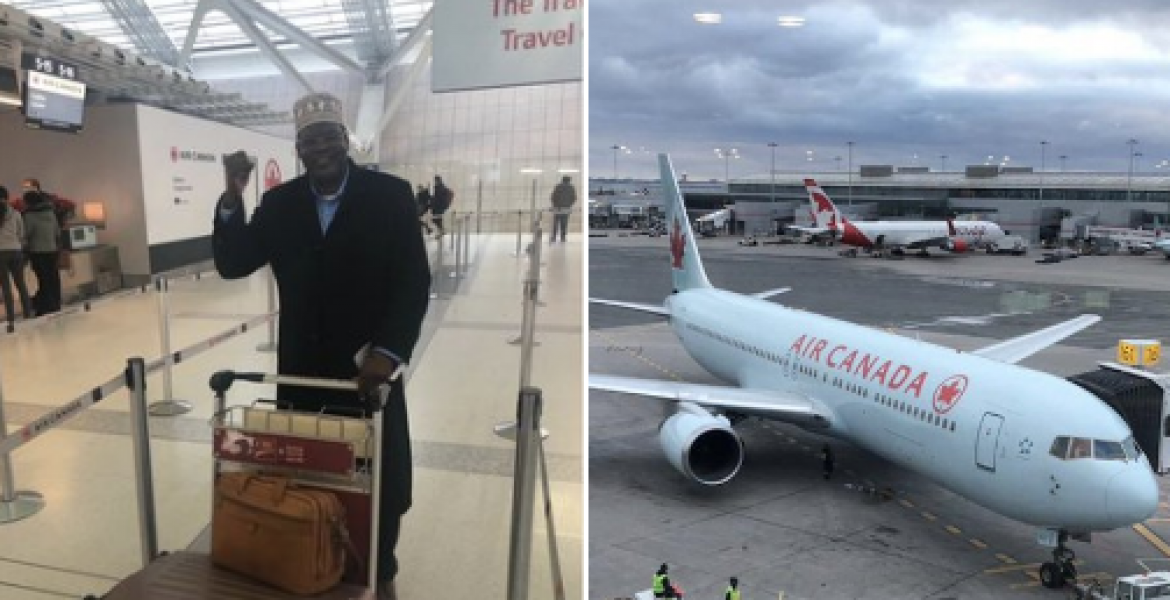 Deported firebrand lawyer Miguna Miguna on Sunday departed Canada en route to Kenya, where he is scheduled to arrive on Tuesday, January 7th. 
Taking to Twitter, Miguna shared photos of himself at a Canadian airport with his luggage ready to board a flight, noting that he will land at Nairobi's Jomo Kenyatta International Airport (JKIA) on Tuesday at 9 pm.
"JKIA, Nairobi, Tuesday, January 7, 2020, at 9 pm. Freedom comes out of focus, determination, discipline, and fearlessness! FORWARD!" stated Miguna.
This will be Miguna's second attempt at gaining entry into the country after the first attempt in March 2018 hit the rocks. Miguna was first deported in February last year days after his arrest over his role in the mock swearing-in of ODM leader Raila Odinga on January 30th, 2018. 
The immigration department later said that Miguna was in Kenya illegally as he renounced his Kenyan citizenship when acquiring a Canadian passport. In March 2018, he attempted to return to Kenya but was removed after spending several hours at the JKIA detention facility.
In December 2018, the High Court ruled that Miguna is a Kenyan by birth and holding a Canadian passport does not deny him his birthright. In his ruling, Justice Chacha Mwita declared that the State violated his rights by deporting him and awarded Miguna KSh7.2 million in compensation.