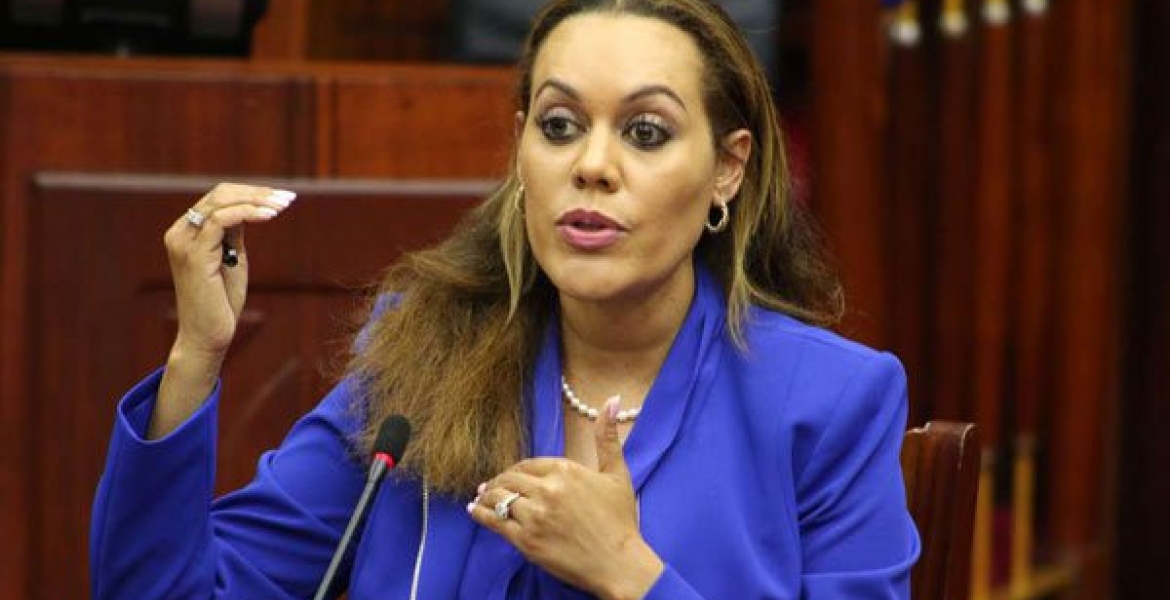 National Assembly Speaker Justin Muturi on Tuesday ordered a probe into reports that Mwende Mwinzi, a Kenyan-American, was deployed as Kenya's High Commissioner in Seoul, South Korea without renouncing her US citizenship.
Muturi directed the House Committee on Implementation to investigate claims that Ms. Mwende was posted for duty before renouncing her US citizenship as recommended by the National Assembly Defense and Foreign Relations Committee after her vetting in June.
Muturi made the order after Endebess MP Robert Pukose said he had received reports that Ms. Mwinzi had already presented her credentials in South Korea.
"Information available is that the said nominee intends to take up the appointment without renouncing her citizenship to the United States of America notwithstanding the conditions set by Parliament," he said.
Following her vetting, the Defense and Foreign Relations Committee said Mwinzi must first renounce her US citizenship before assuming the position or decline the job altogether.
"Since the House has resolved itself in a particular way, the Committee on Implementation should address the issue and advise the Executive particularly those responsible for the appointment on the constitutionality of the nominee taking up the role," Speaker Muturi ruled.
Section 31 (1) of the Leadership and Integrity Act states that an individual with dual citizenship cannot hold a State Office. 
During her vetting by the House team, Ms. Mwinzi explained that she was born in the US but she chose to be a Kenyan.
"I was born in the US but I belong to Kenya. You can choose where to belong but you cannot choose where to be born. I am a Kenyan through and through. I speak fluent Kamba and Kiswahili," she stated.
She further asserted that her loyalty lies with Kenya and had participated in more Kenyan elections than the American ones.
She unsuccessfully contested for Mwingi West parliamentary seat on a Jubilee Party ticket in the last elections.
"I am humbled by the warmth the people of Mwingi West have received me with. If you remember, I have been working with many of them in the last 10 to 15 years and so I am not a stranger."
"I want to make a difference in the quality of our people's lives. I have done this from out there and I will do it in there," she stated during her campaigns.