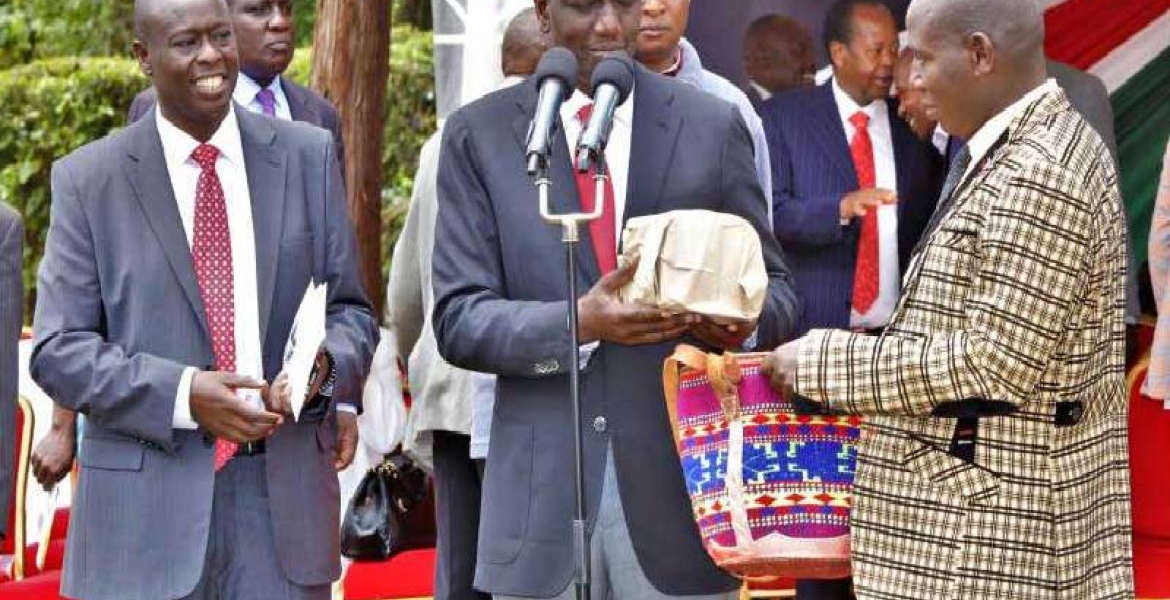 US-based Kenyan scholar Prof. Makau Mutua has questioned the source of Deputy President William Ruto's wealth.
Prof. Mutua particularly raised questions over the colossal donations DP Ruto makes to churches in different parts of the country during weekends.
"William Ruto, the country's numero dos, has been the main "benefactor" to the Kenyan Church. Every weekend, and sometimes twice on Sundays, Mr. Ruto carpet-bombs churches in Central Kenya and Luhya country with wads of cash. The clerics have received the loot as though it was manna from heaven. The mullah isn't in the thousands, but tens of millions of precious shillings," said Mutua in an article published in a local daily.
He added: "I should be forgiven for thinking that Mr. Ruto has more money than God. That's one of the reasons why one would dump such colossal sums in the house of God."
The author further noted that Ruto's failure to publicly declare his wealth could be translated to mean that he is hiding something.
"Mr. Ruto himself hasn't helped his case by failing to produce an audited account of his wealth and patrimony if any. The law requires that every public officer declare their wealth on the pain of perjury."
"That Mr. Ruto hasn't done so leaves the impression that he has something to hide. More importantly, it would be foolish for any shrewd businessman to drop money as though it was useless confetti. But when challenged, Mr. Ruto avers, tongue-in-cheek, that he's investing in heaven and no one should tell him how to tithe," Prof. Mutua added.
Last Sunday, Ruto made personal contributions amounting to Sh4 million in two church fundraisers in Murang'a and Laikipia. Speaking in Laikipia, Ruto told off those who continue to criticize him for his acts of generosity towards the church.
"There are some people who want to correct the Bible by saying that blessed are those who receive rather than those who give," Ruto said at Nanyuki Stadium on Sunday.
He warned a section of opposition MPs who are planning to enact a law to cap the maximum amount politicians can contribute in church fundraisers to Sh100,000. Ruto said by doing so, the MPs were inviting God's wrath.