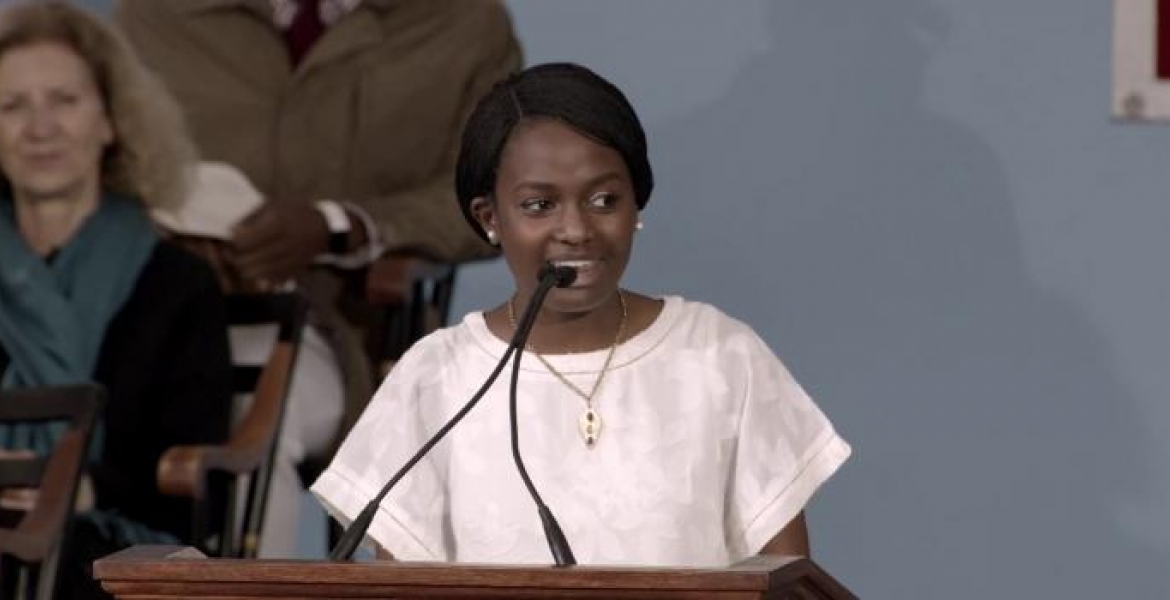 A video of a Kenyan Harvard University graduate's impressive commencement speech has gone viral on social media.
Eunice Alison Nyang'or alias Mwabe was among the three keynote speakers at the ivy league's university 2019 graduation day.
Mwabe spoke eloquently and humorously about various topics including her upbringing in Nairobi and what she heard about America when she was growing up. 
"I watched old '60s movies on school nights when I was supposed to be asleep. And I read a lot of books. I mean, a lot of books. So it was no surprise everything I knew about America, I knew from media," she said as she fearlessly addressed a crowd of more than 30,000 people.
She left the audience in laughter at different junctures of her over 10-minute speech.
The Alliance Girls High school alumnus graduated with a Bachelor's degree in Anthropology from the US university.
She wrote her first play dubbed Gunned Down, which talks about police brutality and extra-judicial killings in Kenya, in 2011. She was still in high school at the time.
Getting chosen as a keynote speaker at Harvard University's graduation day is a no mean feat achievement.
Speakers are picked by a panel of judges who take their time to identify students who can deliver exceptional speeches from memory.
Here are some of the reactions from Kenyans online;
Franko Langat said:" what a great orator!"
Xris Mwenda noted:" Kudos, Nice speech!"
Daisy Kafura stated:" Waow!! Congratulations Mwabe."
Shiru Mwangi noted:"Congratulations! What a great speech!"
Mwololo K Stephen said:"
Beautiful speech/beautiful girl."
Diana Mary said: " congratulations you have achieved much in Harvard school of thought."