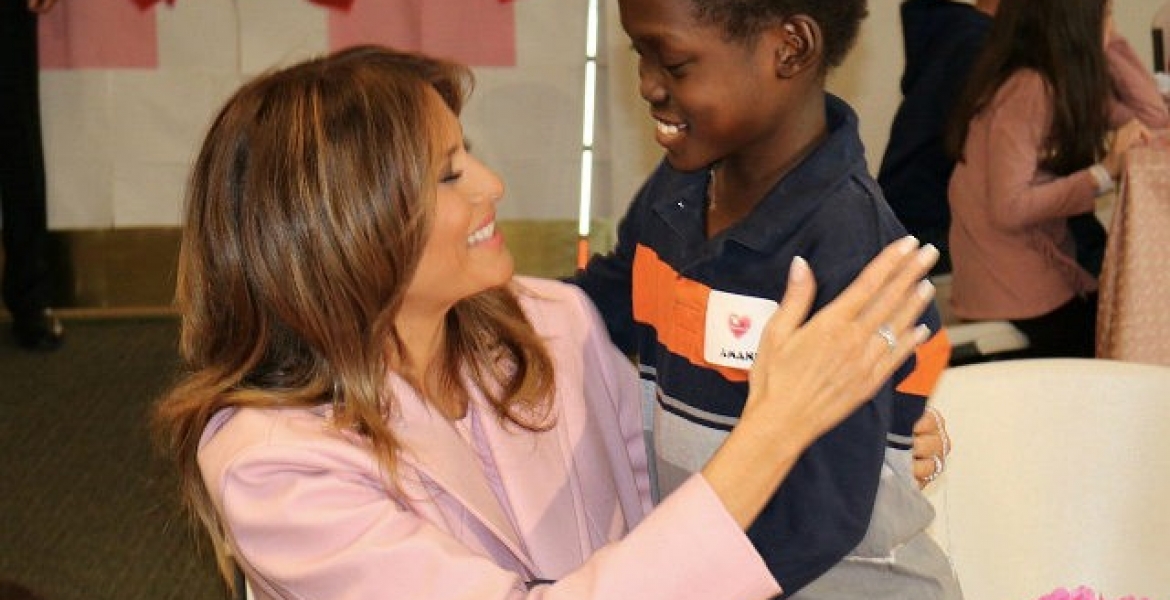 A 13-year-old Kenyan boy living in the United States won First Lady Melania Trump's heart after he presented her with a special gift on Valentine's Day. 
During her visit to a Children's Home in Bethseda, Maryland on Thursday, the boy identified as Amani gifted Ms. Trump a handmade necklace inscribed with the words "faith" and "hope." 
These are the words the young boy uses to get through his treatment.
"It's so beautiful. Thank you," Melania said after Amani gave her the necklace.
 
Amani suffers from sickle cell disease and is set to undergo a bone marrow transplant with his 8-year-old sister donating the marrow to him.
Ms. Trump visited the Children's Inn, a nonprofit residence for children and families taking part in pediatric research at the National Institutes of Health (NIH).
"Loved sharing an afternoon with such sweet valentines! Your bravery, strength, and love is amazing. Thank you to the @TheChildrensInn and @NIH for the lifesaving work you are doing!" Ms. Trump says in a tweet.