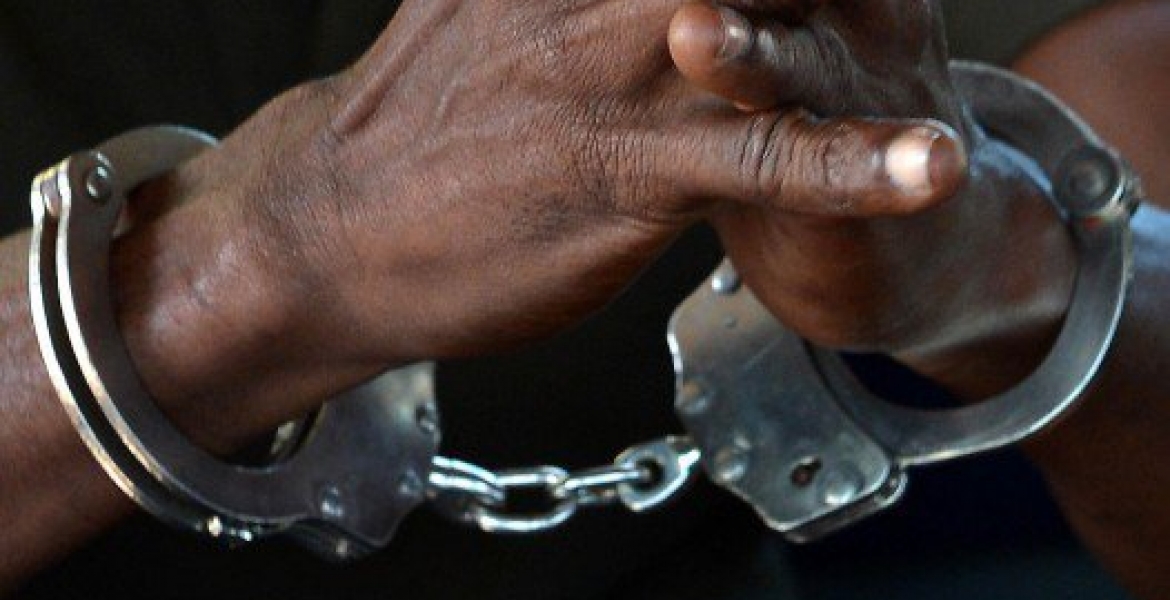 A section of Kenyans living in Minnesota have convened a meeting in a bid to come up with ways of addressing increased level of crimes committed by some of their own.
This is in connection with the rising number of Kenyan immigrants who have been charged and imprisoned for raping their own daughters as well as wife battery and killings, The Star reports.
Last week, one Kenyan immigrant identified as Simon Nyakweba was arrested for allegedly sexually assaulting his daughter, aged 13. He was charged with rape and is being held in prison without bond.
Two other Kenyan immigrants are languishing in jail because they're unable to raise bails of $40,000. The two are facing different charges related to rape, The Star further reports.
Thomas Osebe, who recently graduated with an undergraduate degree in Nursing in Bloomington, Minnesota, was reportedly charged with raping his two daughters, both minors.
Another Kenyan identified as Robert Tabaka is being detained after he allegedly raped an underage girl. The Star says most of the cases are reported in Savage City, an area located on the southern bank of the Minnesota River.
A Kenyan lawyer based in Minneapolis says a former lawyer, who was deported from the US over his involvement in several criminal activities, may have set precedence. This is after he was elected as a deputy governor in a Western Kenya county.
"When the voters in a western Kenya county elected this deported convicted criminal into the high office of deputy governor, the message young people, and indeed, even grown-ups get, is that crime pays, especially if you're living in Kenya," the lawyer who declined to be named says.
"This man was a notorious criminal in the twin cities of St Paul and Minneapolis. After American authorities realized he was incorrigibly delinquent, a decision was made to deport him some time in 2009."
"He arrived in western Kenya (leaving behind his wife and three children) at a time the country was gearing up for a new constitution with devolved units. We saw him declare himself a candidate for governor but later on settled on deputy governor, and he has been elected twice. The message that sends to Kenyans out here and at home is being a criminal is an added advantage of appealing to the electorate."
While some men have condemned the criminal  activities, others accuse Kenyan women of framing men at the slightest provocation. This is allegedly the reason why some Kenyan male immigrants met in Atlanta, Georgia in June to form their own version of "Maendeleo ya Wanaume." 
"Let me be a little blunt and froggy… If you're a young black man living in the USA, just know from now (in case you didn't know) that your chances of being arrested whether you commit a crime or not (or even being shot dead) are tenfold elevated. This is also public knowledge but most retards won't know," Ayaka Onyambu, a Kenyan immigrant said during a discussion in one diaspora online group.
"In my view, there's nothing wrong with us menfolk. These things did not start to happen here. This behaviour is even much more widespread in Kenya than it is here. In Kisii county alone (where most of us are from), rape happens probably more than a 1,000 times a day but no one screams! This hypocrisy must stop."
"If you're a woman with a son, you're better served worrying about your black son's future than cheerleading arrests that have not been proven yet. It's remarkable that while some in our community have taken it upon themselves to educate our youth how to stay out of trouble, others have taken the high road to make fun of people's misfortunes. Saaad!"