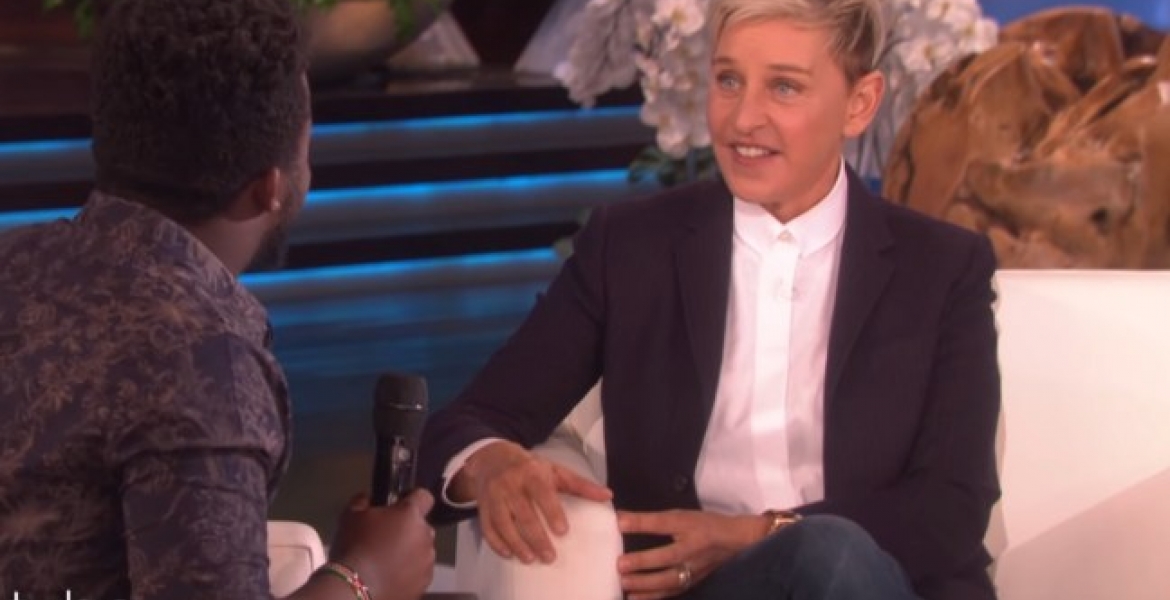 A Kenyan man in the US has received a $25,000 gift from popular American TV show host Ellen Degeneres to cater for his college fees.
Degeneres got the attention of the middle-aged Kenyan man only identified as Lawrence after he sent her a short video thanking her for her acts of kindness.
In a short interview with the media personality,  Lawrence says he moved to the US when he was 19 after winning a green card lottery. "I grew up in Kenya but after high school, I won a lottery to come to America and I went to New Jersey," he explains.
He says he encountered racial discrimination in New Jersey, where locals made fun of his skin color and even his African accent. Lawrence, who works with the elderly as a nursing assistant, has been voted by his colleagues as one of the kindest people in the residence.
He says he always wanted to join college in the US but this has not been possible because he has been paying school fees for his sister and brother. He works 16 hours a day. "I sacrificed my college because my sister is currently in college and my brother is in high school," he tells Degeneres.
The $25,000 reward was courtesy of Cheerios.