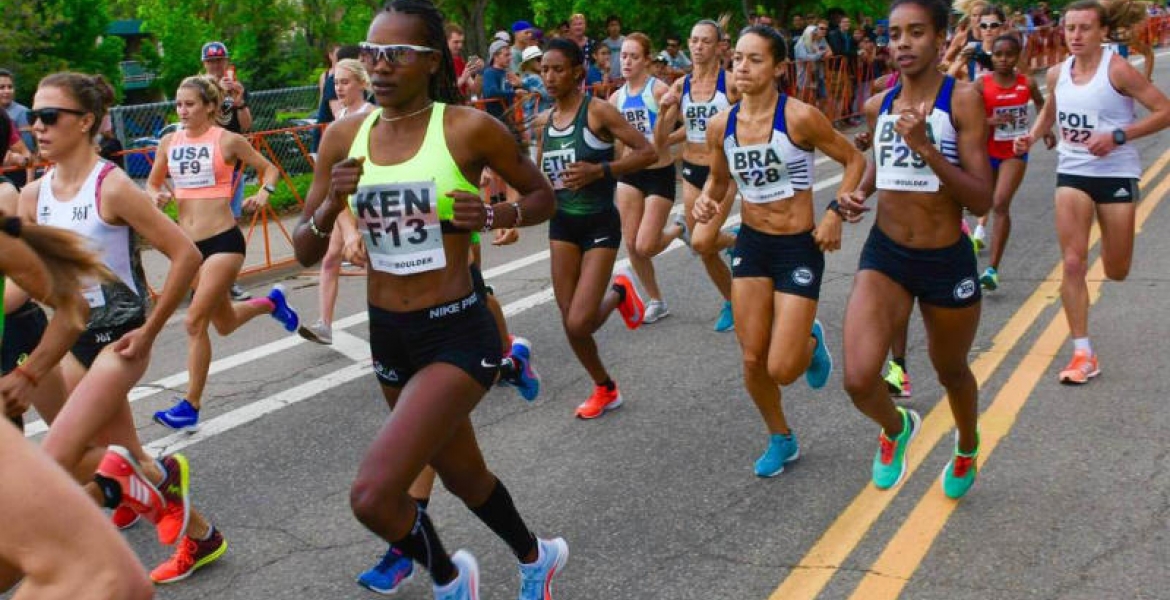 A group of Kenyans in the diaspora have launched 'Heart Lake Run' in Brampton, Canada.
Kenya Women in Canada Association (KWICA) President, Pauline Mwangi, one of the organizers, said the race aims at promoting local brands abroad.
 "Our athletes will gain exposure. They are bound to sign long contracts with international firms to sustain their careers. We strongly encourage women participants to register in large numbers,"Mwangi told Game Yetu.
Ms Mwangi who is also the CEO of Canada Marketing and Development Agency (CAMDA), said there are plans to partner with the Kenya High Commission in Ottawa, Athletics Kenya and all the 47 Kenyan counties to help local athletes participate in the race.
The event will start with a 3Km 'plogging walkathon' with the first edition of the event taking place on June 8th, 2019.
"We're working closely with Environment and Economic Development Departments at Brampton City Hall to make the Walkathon a success. We plan to upgrade to 10Km and other long distance categories thereafter," Mwangi said.
Kenyan athletes in the diaspora have welcomed the move noting that the race will inspire many to embrace the sport.
"This is a great initiative. I cannot wait to be involved. I know Ethiopians are eyeing glory in this competition so my advice to fellow Kenyan runners is that they should practice hard," 2018 Vancouver BMO Half Marathon second finisher, Jane Murage said.
"I'm training hard with an eye on several races in Canada, one of them being the Heart Lake Run," she added.
Grace Kahura, who finished 14th in this year's Boulder International Challenge USA, is also looking forward to take part in the Heart Lake run.
"The race offers exciting prizes which are bound to attract Kenyans in droves. Personally, I can't wait to register for the 10km category.
"Taking part in this noble initiative will raise the Kenyan flag high at the same time put our country on the global map," Colorado-based Kahura said.
Peel Regional Councillor, Michael Palleschi, who graced the official launch of a website of the race on Friday said his office fully supports the initiative.
 "I would like to welcome this race to be held in my ward. We will engage our community and partners to create awareness on this exciting enterprise. We will use the chance to focus on three areas to strengthen our neighborhood, namely Zero Hunger, Environment Conservation and Climate Change," Palleschi said.