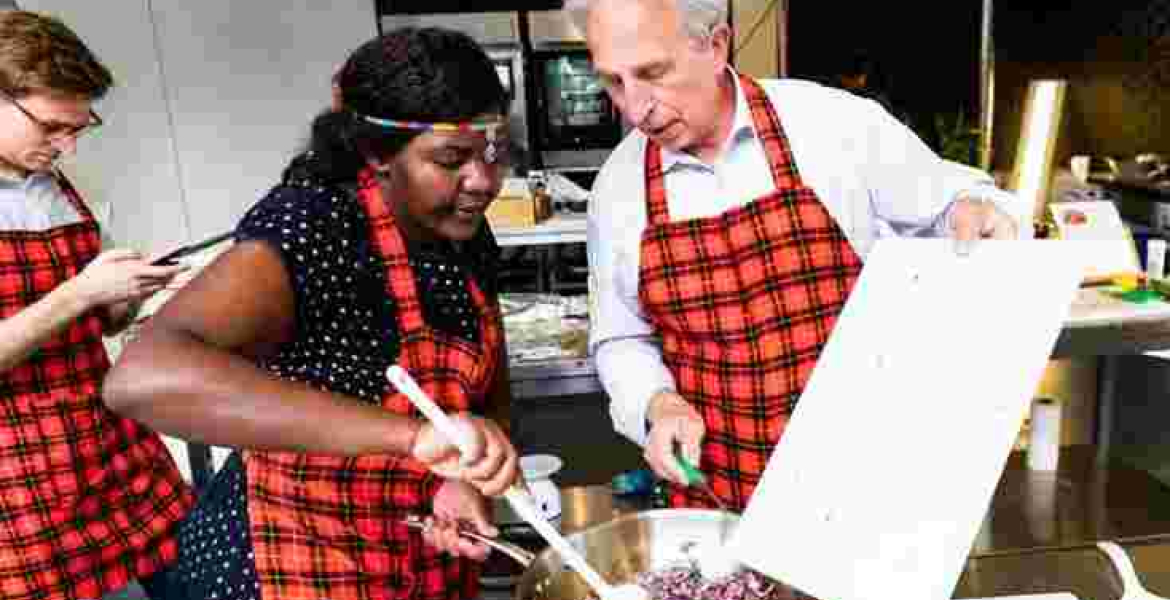 They say it takes an idea to start a business and it's not different for Kenyan woman, Caroline Murigi who quit her job to begin teaching people how to cook Kenyan dishes in the Netherlands.
"It takes hard work and you have to build something that will last for years to come," says Murigi who quit her prestigious job at a Netherlands telecom firm. 
Today, Ms Murigi operates Chakula BV, which earns her enough having started with only €500. She began by hiring a kitchen, bought a few ingredients and printed posters inviting people to cook, eat, drink and dance the "Kenyan way."
She says she relocated to the Netherlands for 'greener pastures', first working for an international NGO before joining Liberty Global – a popular international TV and broadband company – as an executive assistant. She exited the company as Demand Manager in the mobile department after seven-year stay.
"I loved my job, but I always felt there is a gap between my culture and how I was leaving my life. There was nothing Kenyan I could pass to my daughters," says Murigi.
After quitting employment, she first thought of opening a Kenyan restaurant in Amsterdam but after sharing her idea with a friend, she was introduced to someone who was doing Italian cooking workshops.
"His cooking workshops were always sold out. We set up our first cooking workshop at his kitchen studio and he gave me tips on how to target the market and how to structure the workshops," says Murigi.
She made a profit of €200 from her first workshop and pumped it back to the business. Her new venture, which started early 2017 began picking and was forced to recruit and train a team to run the business as she was expectant at the time and was nearing delivery.
 
"I don't think I would have recruited if I wasn't expecting and we wouldn't have grown as fast as we have if I didn't have a team that believes in the vision and passionate about what we do," explains Murigi.
In the workshops, Chakula BV teaches participants how to prepare eight different Kenyan meals including Ugali, Chapati, Pilau and Samosa.
Her workshops are conducted in two venues in Amsterdam, one in Apeldoorn (which is fully booked until December) and an outdoor location in Wageningen.
Families or friends who want to spend time together and learn how to make a new dish are attracted to her workshops. She is also booked by companies for team building activities.
"We have cooking workshops open to the public which can take up to 16 people which we charge €55 per person," explains Murigi adding that participants part with €75 for private cooking workshops and team building groups.