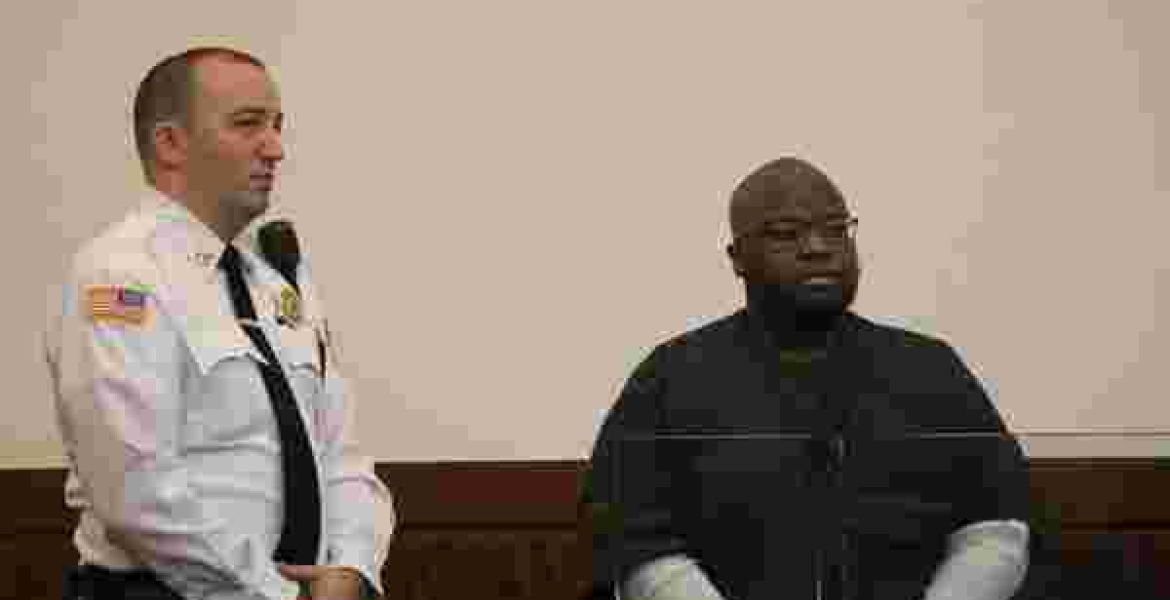 The attorney for a Kenyan driver accused of slamming into a Massachusetts State trooper's cruiser, resulting in the trooper's death, wants blood evidence thrown out.
Peter Ettenberg, representing David Njuguna, says Massachusetts State Police collected blood evidence from his client after the accident, but took over 20 hours to test the blood, which authorities say tested positive for marijuana.
"There is no police report documenting this twenty hour period, there are no photographs, there is no chain of custody report for this time period...There is nothing to document the handling of this critical evidence during this twenty hour period," the lawyer writes, adding the four vials of blood drawn from Njuguna were placed in a plastic bag and then into an evidence bag with no signs that the plastic bag was ever dated or signed. He also says the plastic bag has since been destroyed. Ettenberg says State Police violated policies and procedures for sealing and packaging evidence.
Blood evidence is a key part of the Worcester Country District Attorney's case against Njuguna.
Njuguna has been held on bail since 2016. He has been charged with manslaughter, motor vehicle homicide, driving while under the influence of drugs and other motor vehicle charges.  He is accused of ramming his vehicle into State Trooper Thomas Clardy's cruiser along the Massachusetts Turnpike as the trooper pulled over another motorist, killing officer Clardy.
The prosecution team says Njuguna was under the influence of marijuana and that he had visited a medical marijuana dispensary one hour prior to the crash and bought three marijuana cigarettes. The prosecution also says a partially smoked marijuana cigarette was also found in Njuguna's car at the scene of the crash.