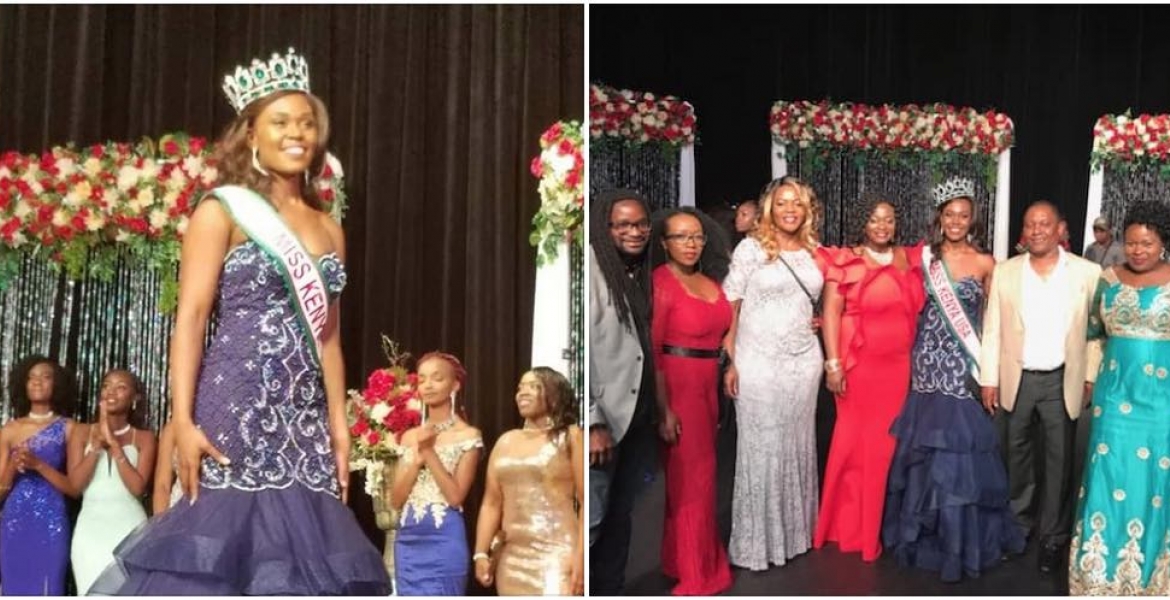 Marion Bakhoya, a Kenyan beauty based in New York has been crowned Miss Kenya USA 2018.
Bakhoya floored 15 other Kenyan ladies living in the United States to the coveted title at the beauty pageant held at Carco Theatre in Renton, Washington on Saturday.
During the competition, contestants were tasked to explain how they would tackle issues such as challenges facing women, cultural matters, community empowerment, among others.
For instance, Bakhoya was asked to state the three main issues she would strive to address if crowned. "Thank you so much for that question, the top three social issues in Kenya that I would address are unemployment, inadequate education for young girls, and healthcare for young children".
"Our children have every right, not only to live a healthy life but to impact the next generation" Marion, who also won the Cultural Ambassador, best interview and best evening gown awards, added.
Bakhoya is a personal trainer and a PhD student at Columbia University in NY.
First runners-up, Ms. Amina Hassan from Nashville, Tennessee won the best talent award. 
"I am Honored to represent our Kings and Queens of our Nation. I definitely encourage any queen that wants to be heard and that is passionate about making a difference In their community to participate in the pageant next year. Hard work, determination and patience is the key to success." Amina said.
Contestant Mary Mwaura from Boston won the Community Ambassador award.
 African Welfare Association, Afro Hair Braiding & Wear, Heritage Insurance, Autism Lights, Fahari Naturals, Designer Kahini Boutique and Miss Tanzania USA Pageant were the sponsors of this year's event. 
Kenyan comedian Eric Omondi was the Master of Ceremony.