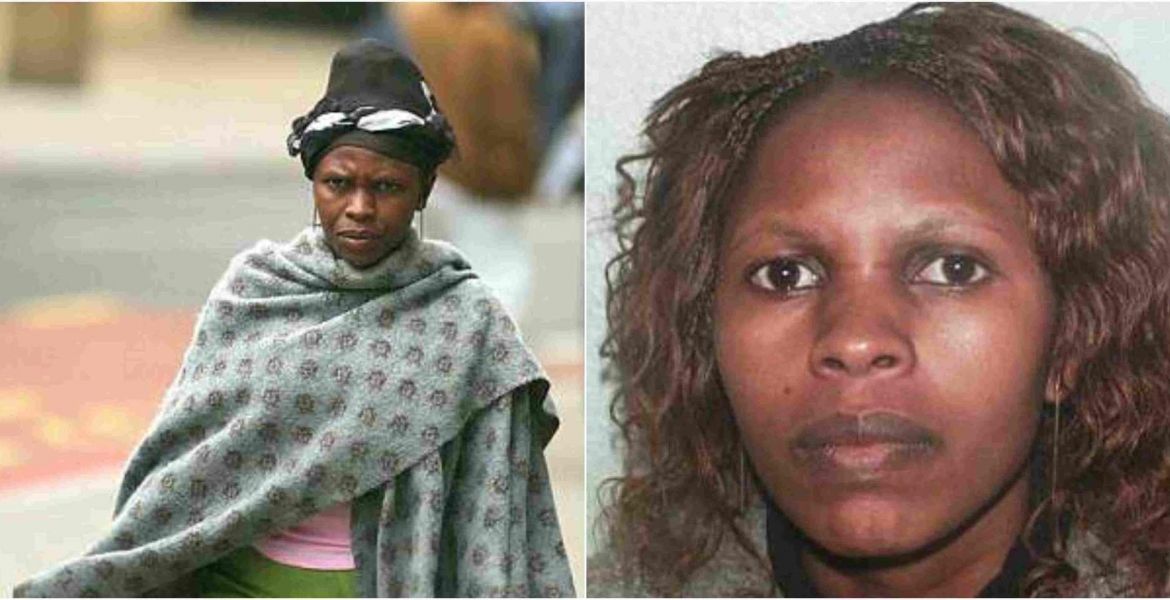 A Kenyan woman has been handed a 10-year jail sentence for running two brothels in the United Kingdom and enslaving a Romanian lady.
44-year-old Ann O'Brien and her husband, Martin Carroll reportedly used cash earned from the prostitution den to fund lavish home improvements. They used the proceeds on a loft conversion, ground floor extension, designer kitchen, several giant flat screen TVs and £10,000 curtains.
Daily Mail reports that the Kenyan woman opened her first three-girl escort agency in 1997 after arriving in Ireland from Kenya, where she got married to Patrick O'Brien, her first husband.
She was eventually managing 40 commercial sex workers, depositing thousands of pounds into 27 bank accounts each week. She later paid a £400,000 deposit for the purchase of £1.27m Georgian townhouse in Upper Berkeley Street, Mayfair, to be used as a brothel for women from around the world.
She was also operating two websites by the name 'brothels on wheels', which sent girls to homes and hotel rooms for between £40-£150 depending on the degree of sexual contact with girls. She recruited girls from as far as Thailand, Brazil and Sweden.
In 2005, a UK court convicted O'Brien of three counts of controlling prostitution, but was freed with a 180-community punishment order and ordered to pay £600,000 of her fortune.
Her assets including Kilburn High Road hairdressing salon, car and cash in her bank accounts were also seized by officers from the Met's financial investigations unit.
Soon, O'Brien returned to the business again and opened two bordellos together with her husband and sister.
In her latest Southwark Crown Court trial, O'Brien was convicted of charges of conspiracy to control prostitution for gain,  facilitating travel of another person with a view to exploitation among others.
Her sister, Elizabeth Muya, 48 and her husband Martin Carroll, 47 helped her in running her prostitution network. Muya was handed a 21- month jail term, while Carroll received a suspended sentence.
In his ruling, Justice Simon Russel-Flint, QC, said: "This was serious criminality that exploited many people of considerable vulnerability."
"In Ms O'Brien's case this is the fourth time that she has been before a court for similar offending in respect of prostitution or management of brothels and I am satisfied that they do present as an escalation and added diversity.
"Each of you defendants should know the suffering of the world of prostitution in addition to the misery it brings to many. The lawlessness that accompanies it means that ordinary members of society take a very dim view of it indeed."
"This was a well run commercially profitable enterprise from which you have all gained and stood to gain further and it is through your actions that those who you hold dear will be hurt."
Prosecutor Alexander Agbamu said: "Ann O'Brien and Elizabeth Muya ran two London brothels.They, along with Martin Carroll, laundered the proceeds of those brothels through sham companies which they had set up. A number of people worked at these brothels."
"One of those people had been trafficked from Romania and was subjected to conditions which amount to modern slavery."
Police commenced investigations on the case on March 22nd, 2017 at Stansted Airport, when two Romanian nationals, a man and woman, made UK Border Force officers suspicious.