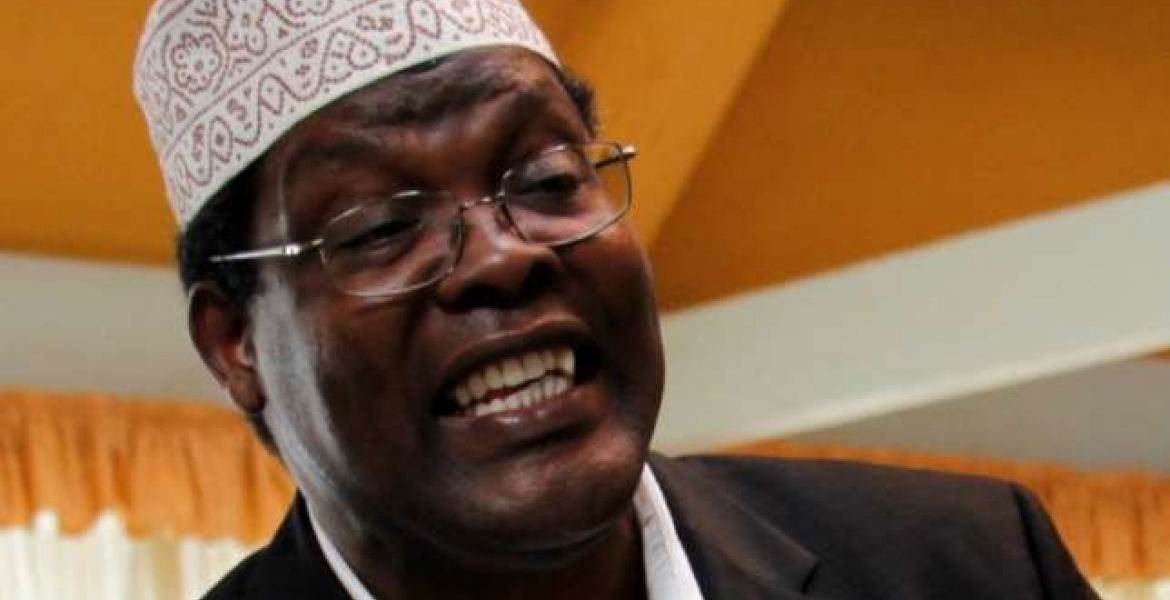 Self-declared National Resistance Movement (NRM) general Miguna Miguna has reacted to rejection of his name for Nairobi Deputy Governor position.
In a statement on Tuesday, Nairobi County Assembly Speaker Beatrice Elachi said the nominee had been rejected, citing Article 78 of Constitution which prohibits dual citizenship holders from assuming any state office.
"Under Standing Order 1 of the House, the name of the nominee be referred back to the appointing authority for further validation," Elachi said.
Reacting to rejection of Miguna's name, a Kenyan online user by the name Jerotich Seii tweeted: "Elachi's ignorance of constitutionalism and citizenship is evident".
However, responding to Seii's tweet, Miguna described the whole nomination saga as "choreographed malicious distractions."
 "Comrade Jerotich, Elachi isn't ignorant. The choreographed malicious distractions are and have been deliberate from the beginning.
"The government knows that I am a Kenyan citizen by birth and I never lost it (citizenship). They have not tabled any credible evidence that I lost my citizenship."
"I don't belong to any political outfit except the #NRMKe. I was a Kenyan registered voter in 2007, 2013 and 2017. I never applied for nor considered to be Mike Sonko's deputy."
On his part, Governor Mike Sonko, who had picked Miguna for the position said he had accepted the decision by the County Assembly and promised to nominate another candidate.
"I hereby wish to accept the decision of the Nairobi County Assembly rejecting the nomination of Dr Miguna Miguna as Nairobi Deputy Governor on the basis that he is a dual citizen as provided for under Article 78 of the Constitution."
"I shall present another qualified nominee to the County Assembly after due consultations to ensure Nairobi County gets a befitting Deputy Governor to support in service delivery," Sonko said in a statement.