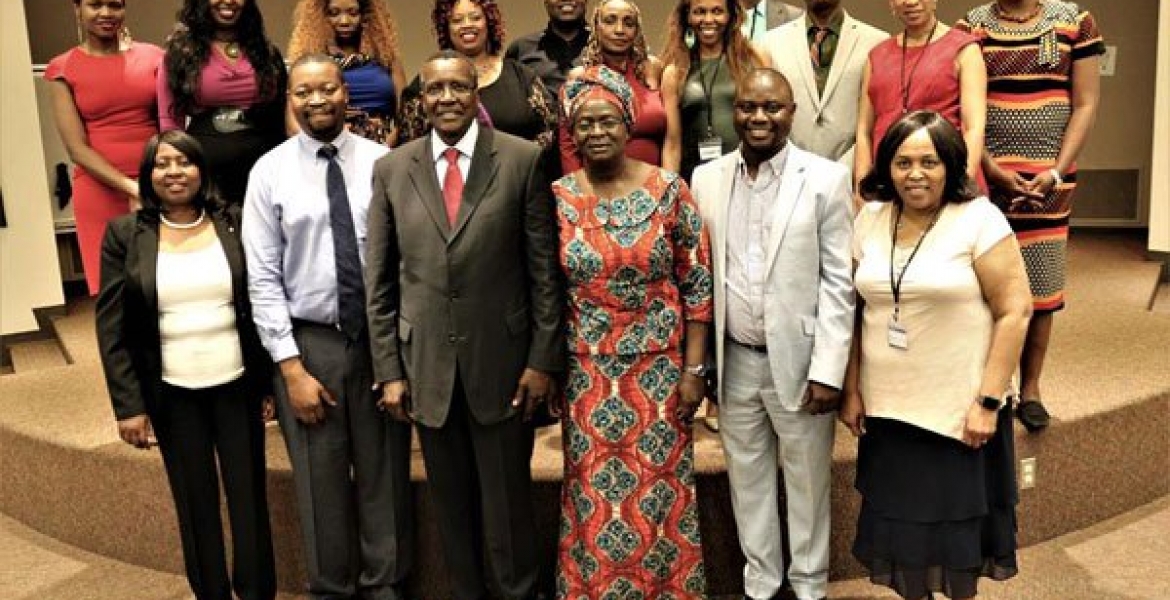 Chief Justice David Maraga has expressed confidence that President Kenyatta will win the war against corruption. 
In his keynote address during the official opening of this year's Kenya Diaspora Conference in Dallas, Texas on Friday, Maraga urged Kenyans abroad not to give up on their country despite continued reports of massive looting of public resources.
"President Uhuru Kenyatta has assured Kenyans that the government will deal with those involved in these vices and I believe him. That's why I'm asking you not give up on your country. This is the time to be patriotic," Justice Maraga said.
He continued: "I know that the challenges the country faces may sometimes easily lead to the false conclusion that Kenya is a failing and hopeless state. To the contrary, Kenya is a country of enormous progress, promise and hope."
The Chief Justice further reiterated Judiciary's commitment in the fight against graft, citing recent convictions of top Nairobi county government officials.
"The recent conviction of some formerly high ranking officials in the Nairobi County government is a clear manifestation of our resolve in the matter. Our democracy may be fragile, but it is growing and flourishing. Our institutions may be young, but they have been tested and they have endured" Mr Maraga said.
He lauded President Uhuru and Opposition leader Raila Odinga, who, despite disagreeing with Supreme Court rulings on Presidential elections in 2013 and 2017, accepted the court verdicts.
"That is how democracy grows and matures. Where has this happened on the continent of Africa? Not many countries in any part of the world, let alone Africa can handle three presidential petitions in five years and survive," said Maraga.
"It is in that context that I want to assure you and all the Kenyan people that as Chief Justice, I have dedicated myself to the building of an independent and effective Judiciary that guarantees the rule of law and upholds the Constitution," he said.
The Conference is being held at The University of Texas at Dallas, 800 West Campbell Rd, Richardson, TX.
The Association of Kenyan Diaspora Organizations and Kenyan Women in the US are the joint organizers of the 2018 conference. The meet, which is staged annually, brings together business and religious leaders, educators, scholars, and government officials.