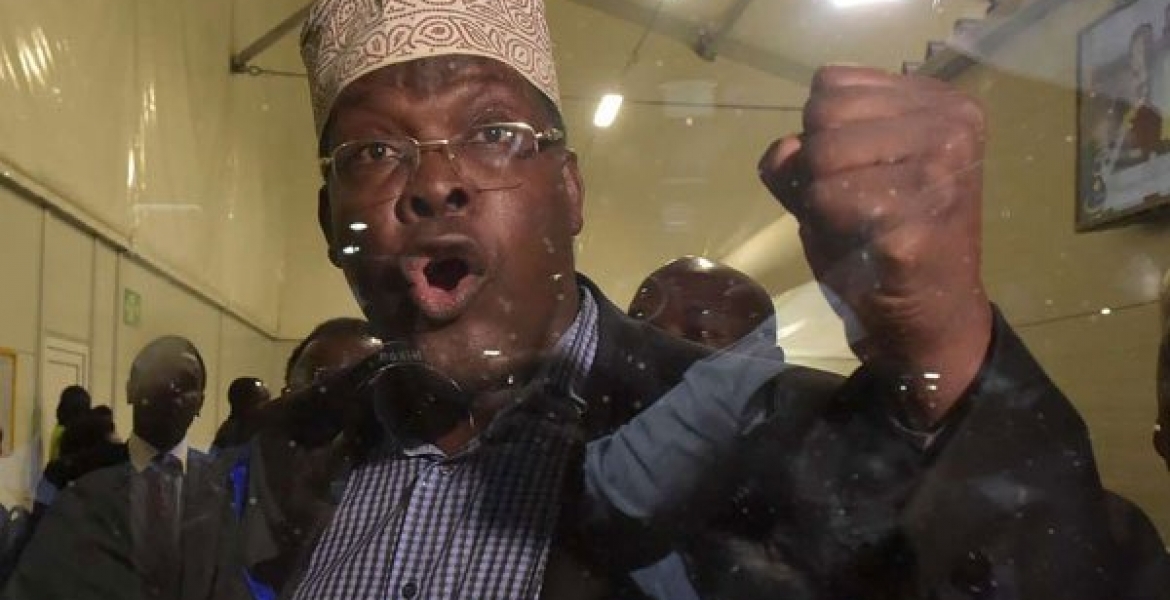 Miguna Miguna will land at the Jomo Kenyatta International Airport (JKIA) at 4pm Wednesday.
An official from the Kenya National Commission on Human Rights (KNHRC) confirmed Miguna's arrival time in Nairobi from Canada.
Immigration Principal Secretary Gordon Kihalangwa earlier this week stated that the self-declared National Resistance Movement (NRM) general must regularize his citizenship  if he is to be granted entry into the country.
"Without any prejudice, we reiterate that Miguna has to regain his Kenyan citizenship before being issued with a Kenyan passport," he wrote in response to a letter by KNCHR requesting him to facilitate Miguna's return.
On Sunday, government spokesman Eric Kiraithe told the Star that the firebrand lawyer must comply with travel procedures at JKIA for him to be allowed into the country.
"We would not want the government to shift its attention to one man's travelling," Kiraithe said, stating that the law is clear and the lawyer knows what is required of him.
"Miguna Miguna is an old traveler. He knows what to do to gain entry into the country procedurally," Kiraithe is quoted by the Star.