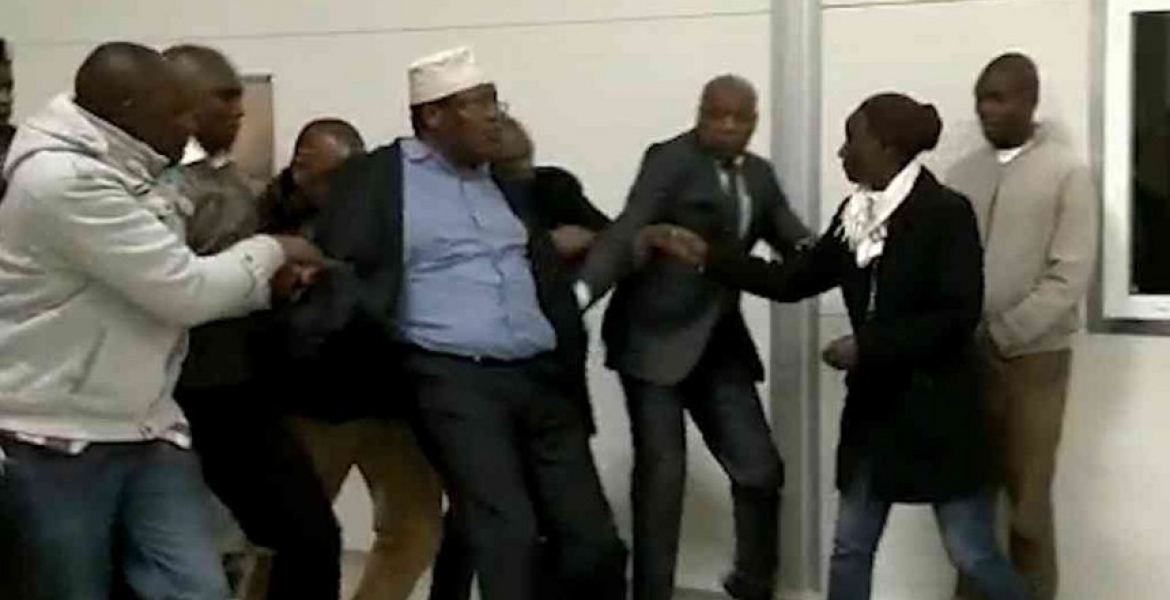 A fresh showdown between deported lawyer Miguna Miguna and State authorities looms at the Jomo Kenyatta International Airport (JKIA) when the former returns to the country on Wednesday.
Miguna announced he will return to the country from Canada on Wednesday, May 16th after he was kicked out of the country for the second time on March 28th.
"May 16, 2018, my return date to my motherland is now engraved on granite. Thanks patriots, #NRMKe comrades, colleagues like Stuart Russell, for keeping the flame alive. We shall triumph," the lawyer tweeted on May 5th.
Last week, the Kenya National Commission on Human Rights (KNCHR) wrote to Immigration Principal Secretary Gordon Kihalang'wa asking him to issue Miguna with a passport and purchase an air ticket for his return.
However, responding to KNCHR letter, Kihalang'wa has informed the Commission that the department will undertake none of the demands. This signals to a possible confrontation between Miguna and Immigration officials when he lands at JKIA next week.
"The department cannot issue Mr Miguna with a valid Kenyan passport as he has not made any application for the same. Moreover, and without prejudice, we reiterate that Mr Miguna has to regain his Kenyan citizenship before being issued with a Kenyan passport," Maj-Gen Kihalang'wa says in the letter dated May 10th.
The PS further states that the demand to have the government buy a flight ticket for Miguna was not among the orders issued by the court.
However, KNCHR says, "As far as we are concerned,  the orders that were given by the courts still stand and what the Immigration department is doing through that letter is showing their intent to continue disobeying those court orders which is very unfortunate. The court orders were very clear and they still remain clear and they have not been vacated," KNCHR vice chair George Morara told the Nation.
"Our position is if, indeed, we want to say we have the three arms of government, then the Executive cannot be implementing laws that are whimsical. Anything else they have against Mr Miguna they should let him come and then have his day in court. That is what fair administrative action is all about," said Morara.