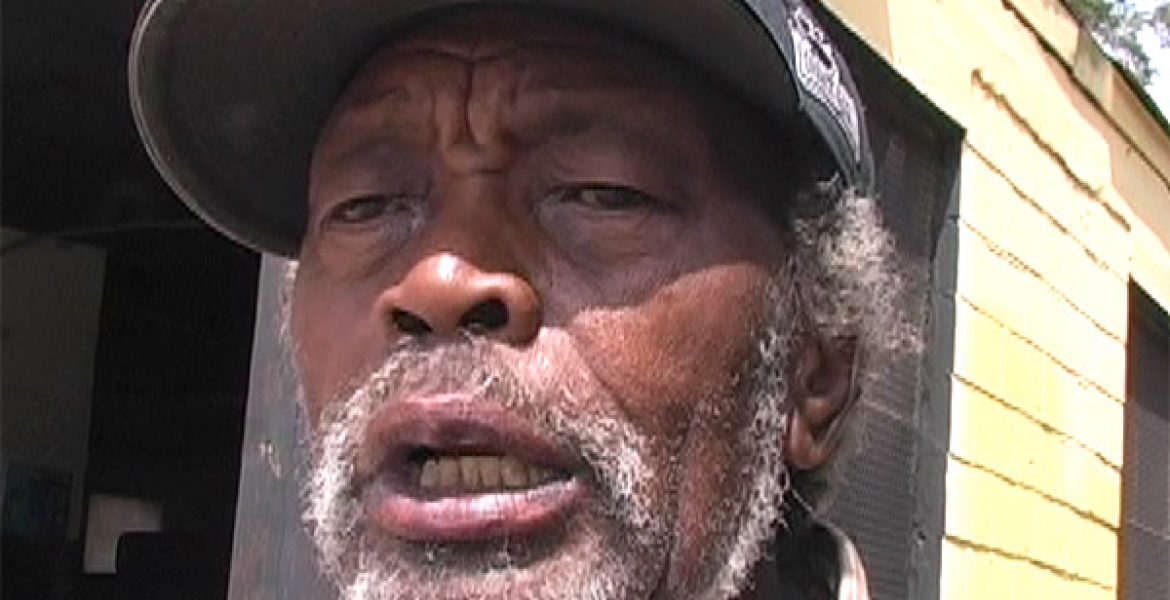 The death of a 71-year-old homeless Kenyan man Timothy Majanja, in the streets of Atlanta, Georgia has exposed the agony some of the Kenyans in the diaspora go through.
Majanja, who had wished to return home in 2014 after 46 years stay in North America, died two weeks ago after being admitted at a hospital in Georgia. 
His death has also exposed the checkered relationship Kenyans living abroad have with the Kenyan government and arguably the unsupportive nature of the Kenyan diaspora community.
Four years ago, Daily Nation highlighted his story, where he appealed to the Kenyan government through the ministry of Foreign Affairs and other people of good will to come to his rescue and help return to Kenya. He said he was unable to travel back home since he had lost his identification and travel documents.
On April 30th, he was rushed to Grady Memorial Hospital in downtown Atlanta, where he passed away after his condition deteriorated.
Even after publicly appealing for help from Kenyan embassy in Washington and the Kenyan community in Atlanta to facilitate his return to Kenya, Majanja found no help and continued suffering in the streets as a faceless and homeless person. 
His demise is being viewed as an indictment of how unreliable the Kenyan community abroad and the Kenyan government can be.
"It makes me feel sad and bad that even in my own small way, I did nothing to help the old man. His story and predicament was common knowledge among Kenyans living in Atlanta who apparently didn't get together as they usually do to get him out of the streets," Karanja Mwangi, a Kenyan post-graduate student at Kennesaw university in Atlanta told Daily Nation's Chris Wamalwa.
Mwangi confesses that majority of Kenyans living in the US and Canada were aware of his predicaments, which included illnesses associated with weather inclement, but offered no help. 
"Unlike in Kenya, the weather in North America is characterised by extremes.
"Most of the time, it's either too cold or too hot to spend time outside. Imagine living out there in the streets? Truth be told, we failed the old man," Mwangi added.
Atlanta hosts one of the largest Kenyan communities in the US, majority who hail from Nakuru and Thika, but it is not clear if they offered any help to Majanja. There were reports that Majanja may have declined help from the community.
"We've seen in the past that Kenyans who are homeless and who live in the streets are not keen on community help. I think such existences come with a lot of shame so many people prefer to keep to themselves," said Claris Wanjohi, a Kenyan resident of Marietta, Georgia.    
"The place to start as a community though is to recognise the reality that we have so many of our compatriots now living in the streets," she said.  
Majanja traveled to Canada in 1968 before moving to Georgia, US in 1993, where he lived in the streets after losing his job.
 "My uncle came to Canada in the late 60s. After the mid 80s, all our family members back in Kenya lost contact with him. None of us have known where or how to locate him until a year ago," said Catherine Ogembo, Majanja's niece, who lives in Minneapolis Minnesota.
"I stayed in contact with him until March when he disappeared again. I was then contacted by our local police here in New Hope, Minnesota, on April 30 that I needed to contact a hospital in Atlanta," she said adding, "Turned out that he was found unconscious on the side of the road and then transported to the hospital for treatment. He had high blood pressure and not taking his medication nor treatment as needed. He passed away on May 1 after being on a ventilation machine."
She said efforts to have him return to Kenya were unsuccessful. A fundraiser has been organised in Atlanta to raise cash to airlift his remains back to Kenya.