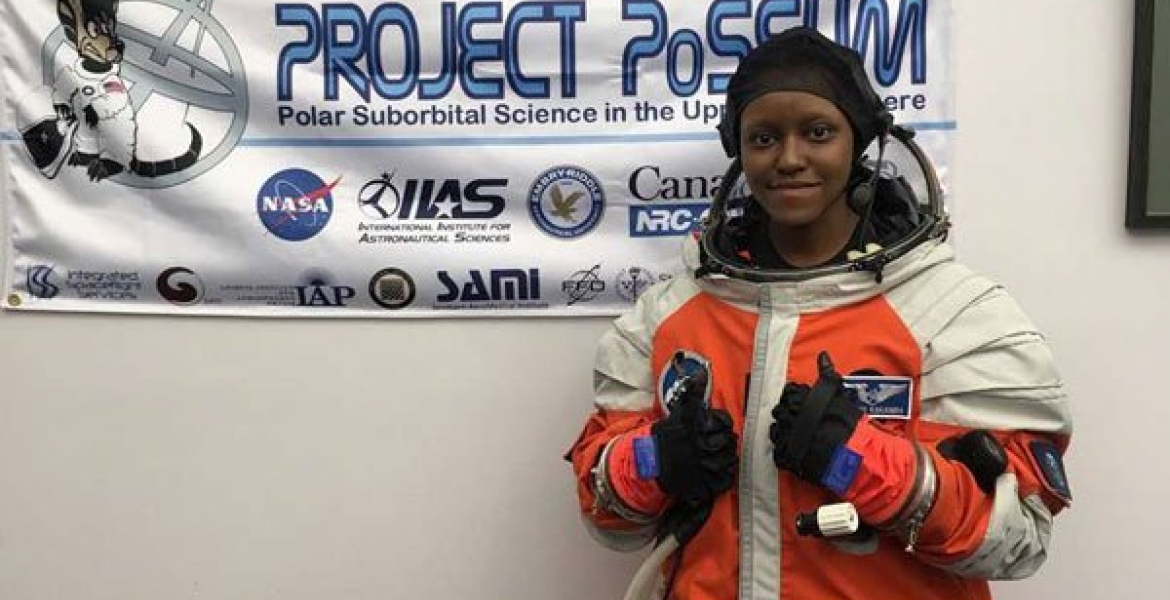 A 21-year-old student in the United States aims to be Kenya's first fully accomplished astronaut.
Wanjiku Kanjumba, an astronomical engineering major at the Embry-Riddle Aeronautical University in Florida, USA hopes to achieve the fete when she completes her course. She joined Embry-Riddle Aeronautical University in 2016 after completing her A-Levels at Oshwal Academy Senior High. She finished her O-Levels at St Christopher's Secondary School in 2013.
Her good grades in mathematics, physics and chemistry secured her an admission at the US University. She is accommodated in the campus and does some part-time jobs during her free time.
Wanjiku recently had a taste of what awaits her as she 'swam in air' while carrying out a test flight simulation at zero gravity.
"That was really fun. I really did enjoy myself," she said.
"It's a four-year programme and they require you to do various things; be it physics, mathematics or computer coding. They also require you to do humanities so as to be all-rounded," Wanjiku, who is currently in her third year told Daily Nation.
She says she is specializing is astronautics- "studying everything above our atmosphere." "That's the simplest way I can put it."
Kenya is still at inaugural stage as far as  matters space are concerned. Two weeks ago, first Kenyan-made satellite was launched from an International Space Station in Florida, U.S to observe farming trends.
Kanjumba said she was very proud of the development. "It's great to hear Kenya is starting to get involved in space. Hopefully, this will propel more public interest towards the subject."
She recently underwent a training known as Advanced Possum Academy, where participants are trained on the basics of being scientist-astronauts.
 She learnt that she became the first Kenyan to undergo Project Possum training, where participants wear flight suits with their countries' flags emblazoned in the shoulders.
"It is definitely something historical. There is no record of a Kenyan doing this programme, so being the first Kenyan citizen-scientist-astronaut candidate has definitely been a historical moment for me," she said.
She hopes to work with NASA, aerospace transportation and manufacturer company SpaceX, aircraft maker Boeing among others. She would also love to work in Kenya.
 "If there is an opportunity for me to come back to Kenya and if they require me to come there to start a programme, I may, and especially with the skills I'm gaining on the aerospace industry."
Her advice, "No aspiration is too rigid. If you have a passion for something, go for it and never give up. If you keep working hard and do your part, the Lord will provide."