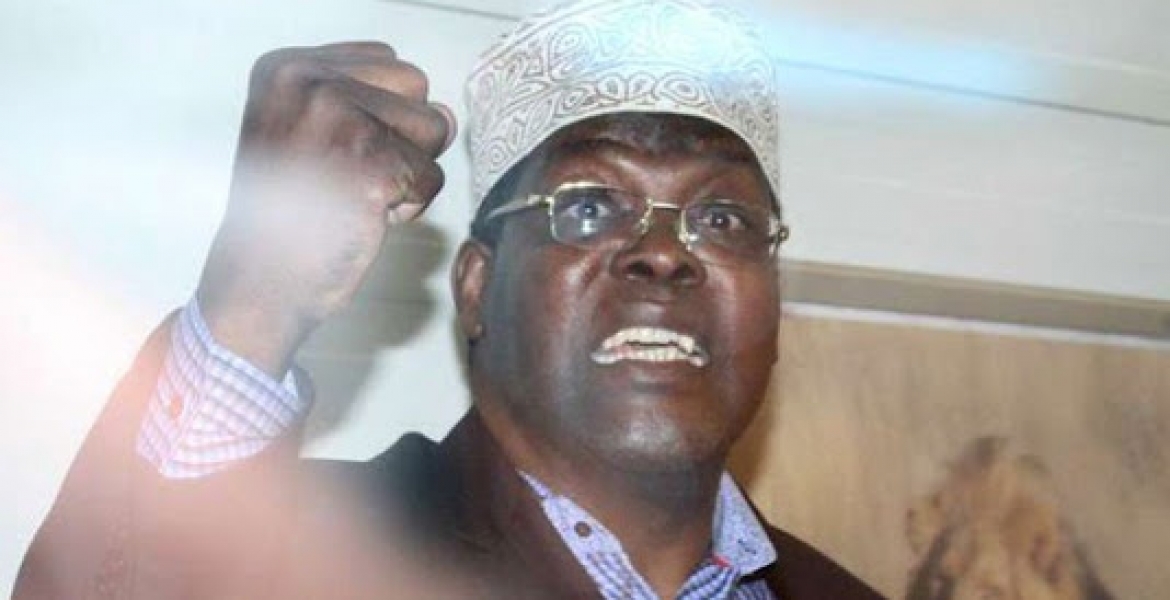 The Kenya National Commission on Human Rights (KNCHR) says self-declared National Resistance Movement general Miguna Miguna is partly to blame for his trouble with Immigration authorities at the Jomo Kenyatta International Airport.
Speaking to the media on Thursday, KNCHR Chairperson Kagwiria Mbogori said that the lawyer declined to provide his passport for clearance at the JKIA.
"The commission was disappointed with Miguna because the court orders had allowed him to use the Canadian papers he had traveled with to gain entry in the country."
"He, however, adamantly refused to use the papers in a situation that boggled us," Mbogori said.
"He rather became so boisterous at the immigration desk, pushed some of the immigration officers and forced his way to the luggage area which to us was a breach of the immigration rules."
She said that the situation would not have gotten out of hand had Miguna cooperated with the airport officials.
"We tried to salvage the situation hopping that if he produced the papers, he would be granted entry on gratis basis until the hearing of the petition was concluded," she said.
In a statement on Tuesday, the Immigration Department insisted that Miguna lost his Kenyan citizenship after becoming a Canadian naturalized citizen prior to the promulgation of the new constitution and must therefore apply afresh to have his citizenship restored as the law requires.
"To enable Miguna regularise his citizenship status, the department has this morning dispatched the requisite application forms to the JKIA for [him] to fill [them] for processing," the department said on Tuesday.