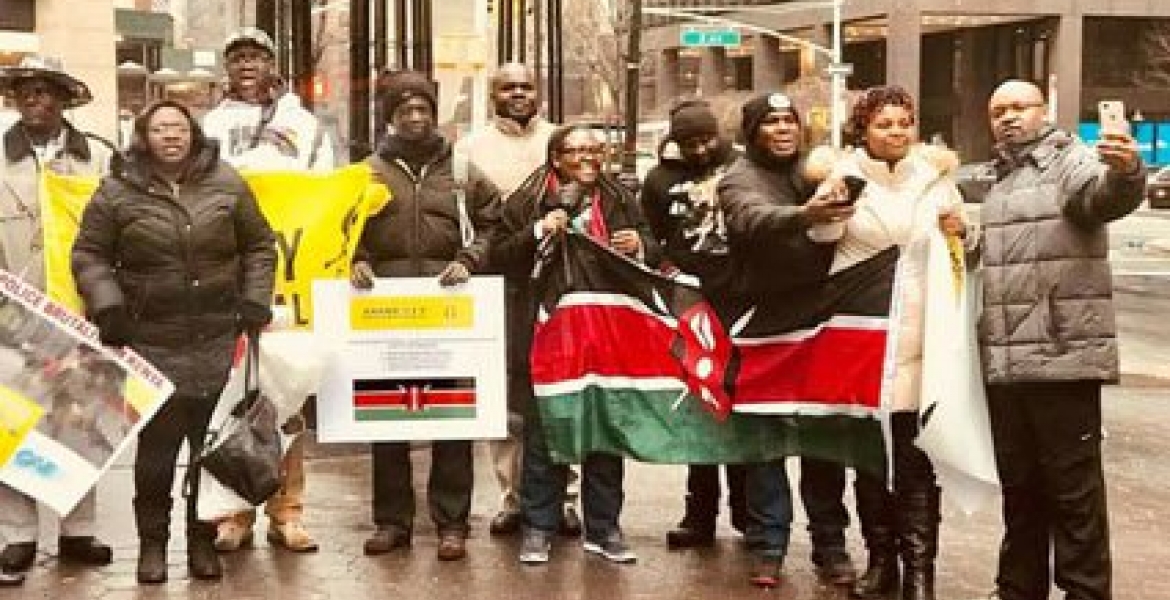 Angered by the recent crackdown on opposition leaders and the muzzling of media, a section of Kenyans living in the United States camped outside United Nations headquarters in New York to protest the move by Kenyan government.
The protesters, mainly drawn from New York, Connecticut, New Jersey and Pennsylvania carried anti-government banners and placards. Not even rain, wind or cold deterred them from reading a joint statement that was later tabled at the UN offices.
"We want the international community to know what is going on in Kenya where impunity and flagrant disregard of judicial process, press freedom and the rule of law seem to the norm," Ms Beatrice Oduor read the group's statement.
"Western democracies should not turn a blind eye to the violations."
Speakers accused the Jubilee administration of attempting to take the country back to the days when the government silenced anyone with divergent views.
"Kenyans fought hard to free themselves from infamy. The scars of those years are still fresh in the national psyche and that is why we have collectively resolved to never again allow dictatorship to thrive," Mr Nick Oguttu of Amnesty International said.
They condemned the arbitrary arrest of opposition leaders and the deportation of former Nairobi gubernatorial aspirant Miguna Miguna to Canada.
The protest was organized by Amnesty International USA, Kenya Yetu Initiative and Kenyan Diaspora.