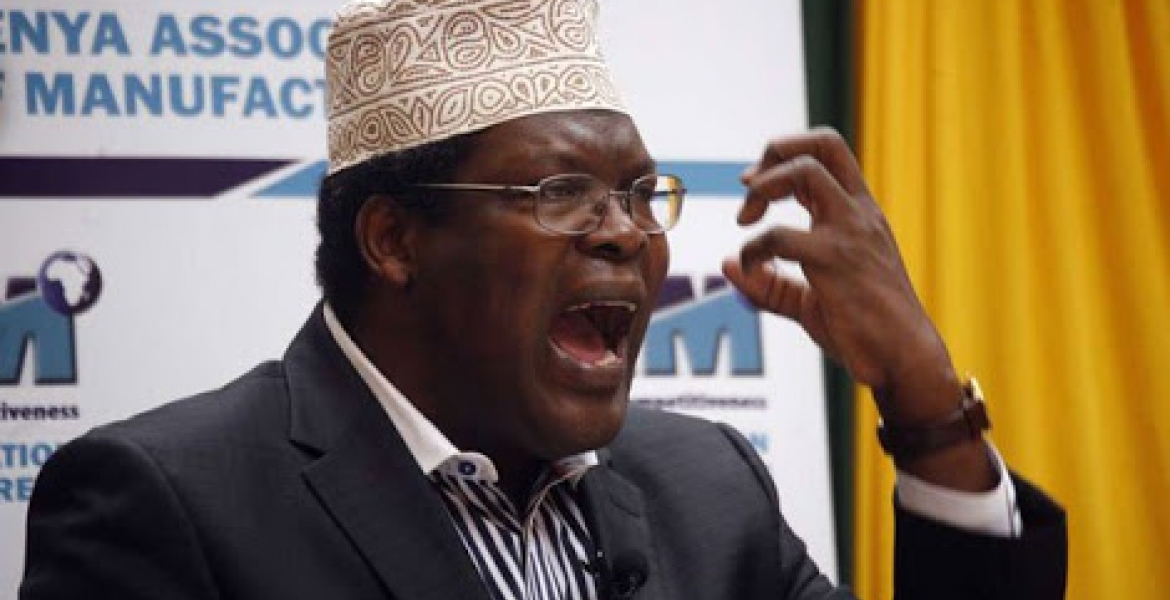 Former Nairobi gubernatorial aspirant Miguna Miguna, who was on Tuesday dramatically deported to Canada says he has initiated the process of returning back to Kenya.
The self-proclaimed general of National Super Alliance's National Resistance Movement (NRM), in an interview with a local daily at his law offices in Toronto, Canada said, not even President Kenyatta will stop his return to his motherland.
"I've just received reports that Uhuru Kenyatta and William Ruto are saying that it doesn't matter how many orders I obtain. I may obtain a million orders but they will never allow me back to Kenya. My message to Uhuru Kenyatta and William Ruto is this, Kenya does not belong to you and I'll be back. Sorry," he said.
Pushed to further explain when he expects to return to Kenya, the lawyer said: "As soon as I can go. I know my wife will not be happy to hear that but some of these things you have to decide how you want to live your life and the legacy you want to leave behind. As we speak, my lawyers have filed a petition today."
The Peeling Back The Mask author said he has tasked a team of top legal minds to petition High Court to quash state order that had him banished to the North American country.
"As we speak, my lawyers filed a petition today in the High Court seeking to invalidate the purported decision of withdrawing my citizenship," Dr Miguna said.
He challenged the international community to pile pressure on President Kenyatta's administration to follow the Constitution and the law.
"These so-called western government should do more than just paying lip service to these things," he added.