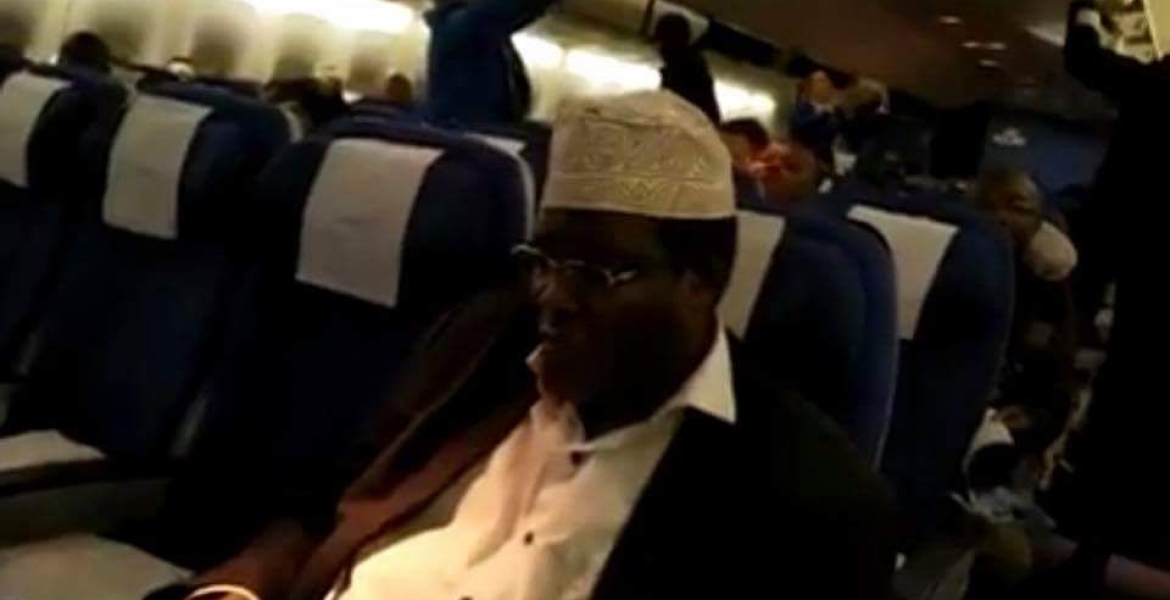 Former Nairobi gubernatorial aspirant Miguna Miguna has vowed to fight his way back to Kenya following his dramatic deportationto Canada by government on Tuesday evening.
Taking to Twitter moments after he was put on the plane at Jomo Kenyatta International Airport (JKIA), the lawyer confirmed he had been deported, but vowed to challenge the decision by the state.
"The despots have put me in a flight to Amsterdam enroute to Toronto, departure time right now." "Instead of taking me to court as ordered repeatedly by the courts, they seized my passports and drove me to the runaway at the JKIA from 6pm up to now," Miguna said in a tweet moments before he left JKIA. 
In a strongly worded statement sent to newsrooms from Amsterdam, Miguna insisted he is a Kenyan citizen and has never even thought of renouncing his Kenyan citizenship.
"I have never, ever renounced my Kenyan citizenship and will never do that. I've never even contemplated it."
"Even if one had intended to deport me anywhere for whatever reasons, there are well laid legal procedures that must be followed and fundamental rights that must be upheld but which Matiang'i and his illegitimate thugs have violated," said Miguna.
"The constitution is crystal clear: no one can invalidate or purport to cancel the citizenship of a Kenyan born citizen. So, Matiang'i has no authority – and I didn't request him – to "take me home" as he shamelessly claimed."
"I have instructed a battery of competent advocates to ensure that the ongoing rogue purveyors of impunity are brought to book. They are not above the law, even though they behave as if they are," said Miguna.
The self-declared National Super Alliance's National Resistance Movement (NRM) "general" was placed into a KLM flight that left Nairobi at around 11pm, Tuesday. Miguna was arrested on Friday at his home in Runda estate in Nairobi and remained in police custody for several days, despite court ordering he be freed on a Sh50,000 cash bail. Police said Miguna was arrested in connection to the swearing-in of Nasa leader Raila Odinga, being a member of NRM, which was recently declared a criminal group and being part of an illegal assembly.