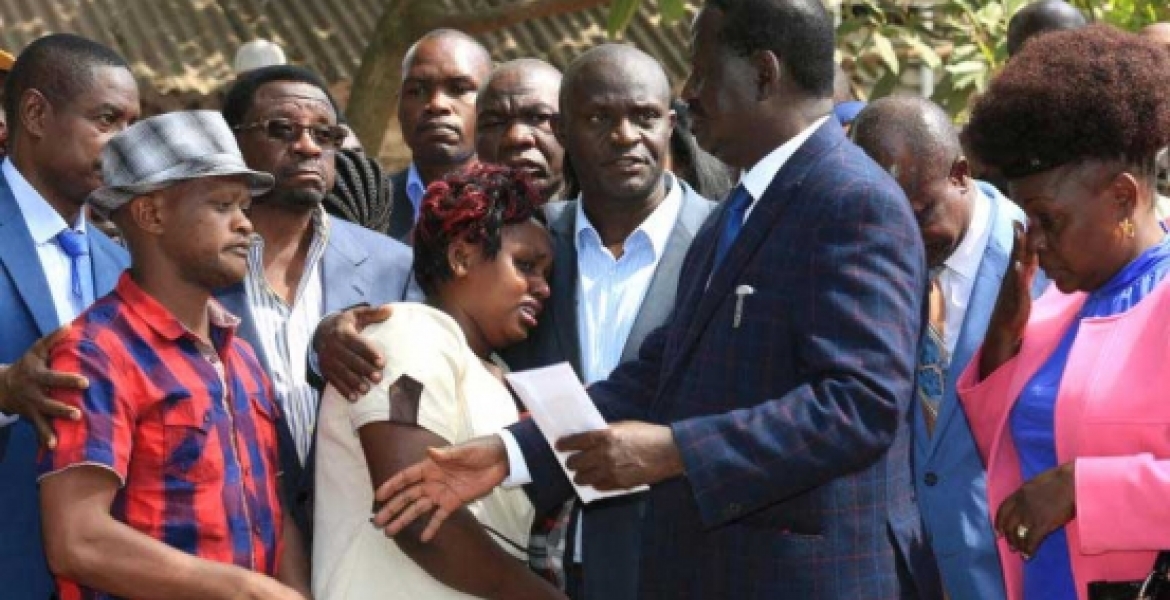 A section Opposition supporters living in the United Kingdom (UK) have planned a dinner in London on December 23rd to raise funds to be channelled to victims of post-election violence in Kenya.
The event will take place at Hyatt Place, a 4 star West London Business Hotel in Hayes starting at 2.00pm, with every attendee required to contribute Sh3,300.
National Super Alliance (NASA) UK Organising Secretary, Erick Ogello said the committee hopes to raise more than Sh1 million on the day from both entry fee and profits from sale of food and drinks.
"It's a desperate situation we are dealing with which we have to come together and help as we hear dead bodies are lying in the mortuary with no one to help with burial expenses and the injured cannot access medical care because they cannot afford the high hospital bills," Ogello said.
Kivindyo Ndivo, chairman of the committee, says the funds will foot hospital bills of some of injured protesters whose medical bills run in millions.
A member if the team, Aggrey Kikaya said: "Victims of violence who are ready to be discharged and who cannot be discharged due to unpaid hospital bills are being charged each day they remain in hospital. This not only increases the bills but also they occupy beds that should be used by other deserving patients. This makes it critical financial help is sought urgently."