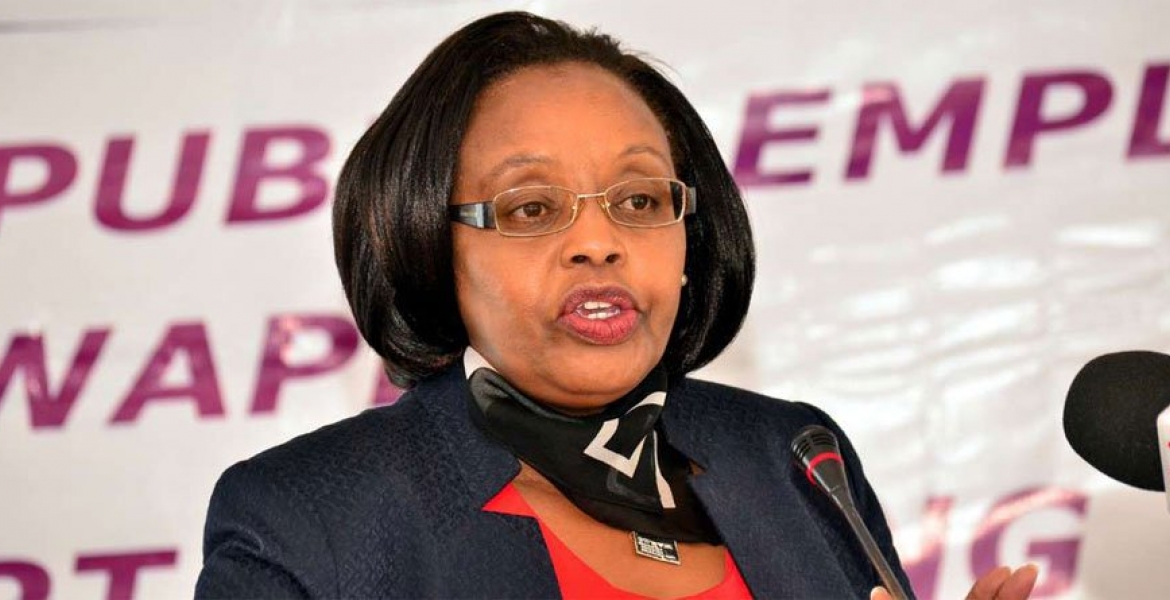 Labor Secretary Phyllis Kandie
Kenya has introduced tougher rules to guarantee safety for Kenyans traveling to Middle East to seek domestic jobs even as it halts the ban imposed four years ago.
The Ministry of Labour said that recruitment agencies must now make mandatory quarterly returns to the government on the individuals they have recruited within that duration, their personal information and next of kin.
The government further vetted and authorized 29 hiring agencies to recruit and place Kenyan workers abroad. "The agencies have duly complied with the new regulatory framework," says the report by the Ministry of Labour.
Labor Secretary Phyllis Kandie said the vetting process included a registration fee of between Sh500,000 and Sh1.5 million as a bond to safeguard workers from mistreatment and that the cash can be used to buy them air tickets back home in case they encounter any difficulties while working outside Kenya.
Further, Kenya has also entered into a bilateral labor agreement with Qatar and Saudi Arabia, two of the major destinations for semi-skilled migrant Kenyan workers.
"A draft MoU on labour with United Arab Emirates (UAE) has also been initiated. Other bilateral labour agreements have also been initiated with the Oman, Lebanon, and Jordan. The overall objective is to sign bilateral labour agreements with all key labour destination countries," says the report dated October 18th.
"The ministry has developed a national labour market information system which is set to be linked with the labour market information system for migrant workers and diaspora," notes the report.
Central Organisation of Trade Unions (COTU) through its secretary-general Francis Atwoli has however objected the lifting of the ban, arguing that Kenyans will still face harassment and mistreatment in Middle-East like was the case before a ban was imposed. "The decision is ill-advised as it will allow Kenyans to suffer and be killed in the two countries as was the case before the ban was introduced," Atwoli said.