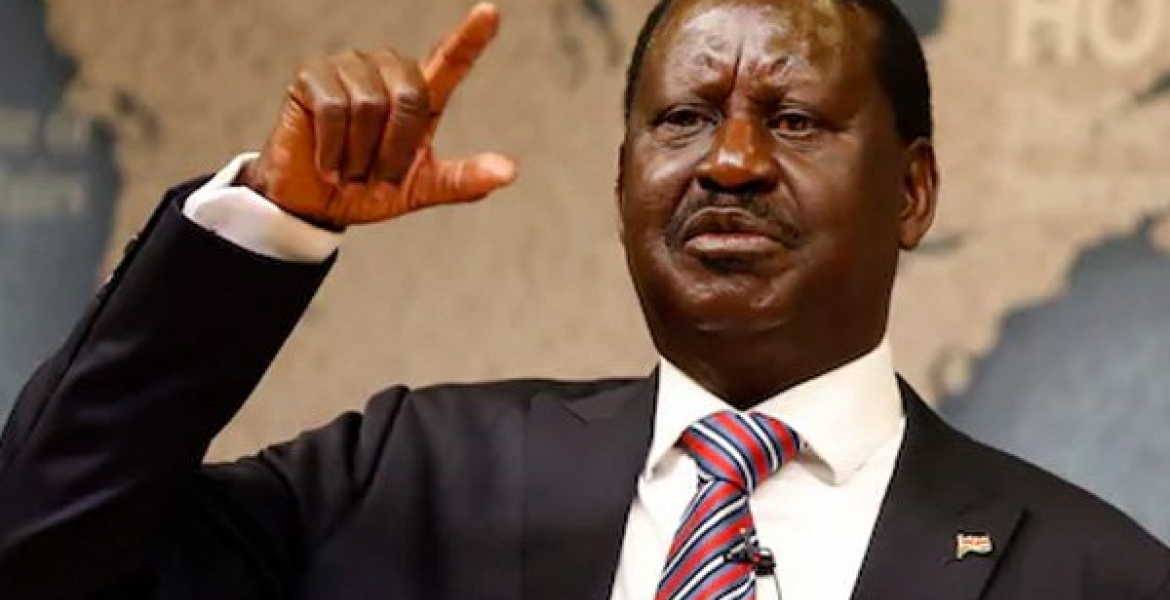 National Super Alliance (NASA) leader Raila Odinga has once again spoken about the secession debate that has continued to gather pace in Kenya in recent weeks.
Addressing Kenyans living in the US in an auditorium in Jersey City, New Jersey, the opposition leader said he is personally opposed to calls of breakaway from Kenya and he would love the country to remain a unitary nation.
Raila however vowed to lead Kenyans in peaceful protests, public picketing, product boycotts, strikes and filing of petitions to pile pressure on President Uhuru's government to hold a fresh, credible presidential election.
"I've said it in another forum that we are for a strong unitary nation of Kenya. The reasons why you see people talk about the possibility of secession are signs or symptoms of frustrations," he said.
Raila added: "They feel they don't have a stake in their country… these are the issues that must be addressed."
The Orange Democratic Movement leader further laid bare the strategies Nasa will employ to reject attempts to return the country into a dictatorship.
"That is why Nasa's leadership is centered on a campaign of peaceful resistance to an unlawfully constituted authority," he said.
"We have convened a people's assembly to guide the country to a fresh, free and fair presidential election, as decreed by the Supreme Court."
Raila said he was in New Jersey to also unveil the USA chapter of the alliance's Resistance Movement.
"The real issue about Kenya is not the rigged elections. That is not the issue. The issue is deeper than that of just rigging of an election," he said in New Jersey on Saturday.
"When you see some governors stand up and say 'we want to secede from Kenya', supported by members of parliament and members of county assembly, then you must know that there is something seriously wrong with Project Kenya."