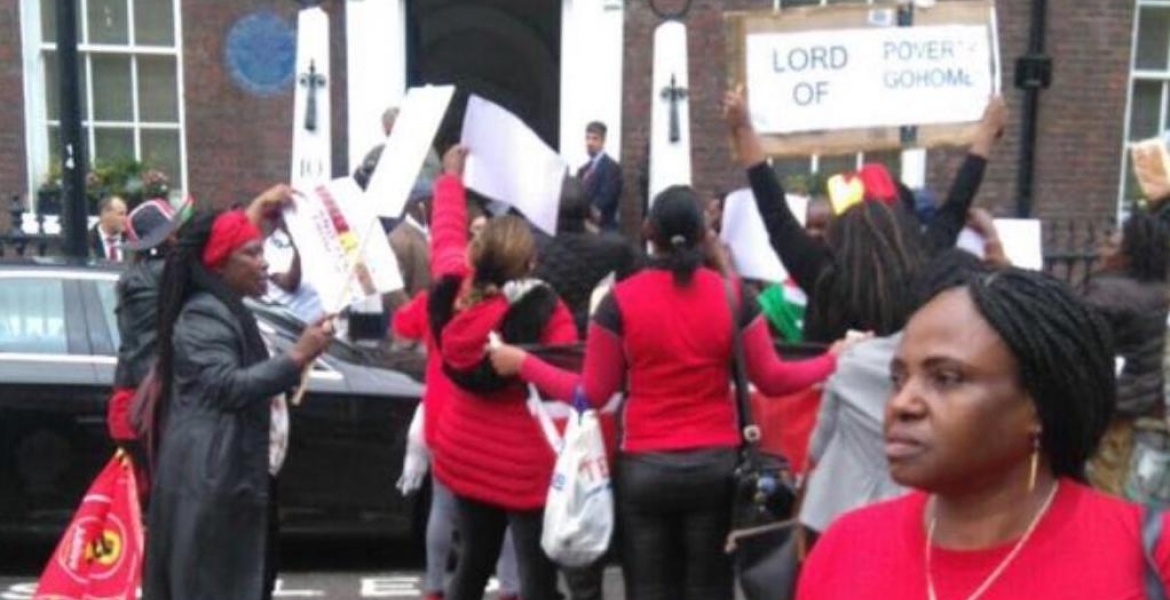 A report by Kenya's leading newspaper, Daily Nation has exposed how the political rivalry between President Uhuru Kenyatta and National Super Alliance (NASA) leader Raila Odinga has left Kenyans living in the diaspora divided.
Views collected by the newspaper from a number of Kenyans in abroad painted an exact picture of the current political differences im the country among Jubilee and Nasa supporters.
Stephanie Mugure and John Omogo (First names changed to conceal true identity) met for the first time in 2014 during new-hires training in one of the companies in Delaware.
Mugure was born and brought up in Nyeri County and entered US to attend a college at Goldey-Beacom in New Castle County, Delaware in 2013, while Omogo hails from Homa Bay County and relocated to the US seven years ago on a diversity Visa programme well known as the Green Card.
After the training, Mugure and Omogo were deployed in the same department, but on different shifts.
Being colleagues for years, the two developed a "very close" relationship.
However, their close ties took a turn in the run-up to the August 8th elections and the fresh presidential election. Mugure says their talks transformed to "heated" exchanges about President Uhuru Kenyatta and opposition leader Raila Odinga.
"Omogo believes Kikuyus, and especially Uhuru, always steal Raila's (Mr Odinga's) elections victory. I don't believe that's true," Mugure tells Nation's Chris Wamalwa.
On the other side, Omogo believes Mugure has a problem: "It's very hard to debate with Mugure because every time the name Raila comes up, she freezes! She believes Raila is a trouble-maker whose aim is to cause chaos in Kenya."
It is assumed that exposure to diverse worldviews and culture the Kenyan Diaspora community would somehow change their thinking beyond ethnic, religious and cultural sensibilities. However, the two election exposed that this group of Kenyans still remain trapped in tribal cocoons.
"There's something about Kenyan politics that evokes deep mistrust among most Kenyans living abroad."
"Instead of being united by mutual issues of interest such as the need for the government at home to implement their constitutional right to vote and institutionalizing organised systems, most Kenyans living abroad become completely disarmed by tribal politics," Jack Ambuka, a Kenyan resident of New Jersey, said.
Ambuka agrees the ethnic hatred was manifested even more im the ongoing electioneering period.
"I have heard cases where long-lasting friendships have been discontinued, marriages broken and colleagues threatening to expose the legal statuses of their compatriots simply because they disagreed on whom between Uhuru and Raila should be president," Ambuka said.
Ephraim Mwaura, a Kenyan politician who hails from Nakuru County and currently living in Toronto, Canada narrates of the same experience.
"What I have experienced is extremist tribal bigotry and exhibition of incredibly naive and parochial view of what is best for our nation."