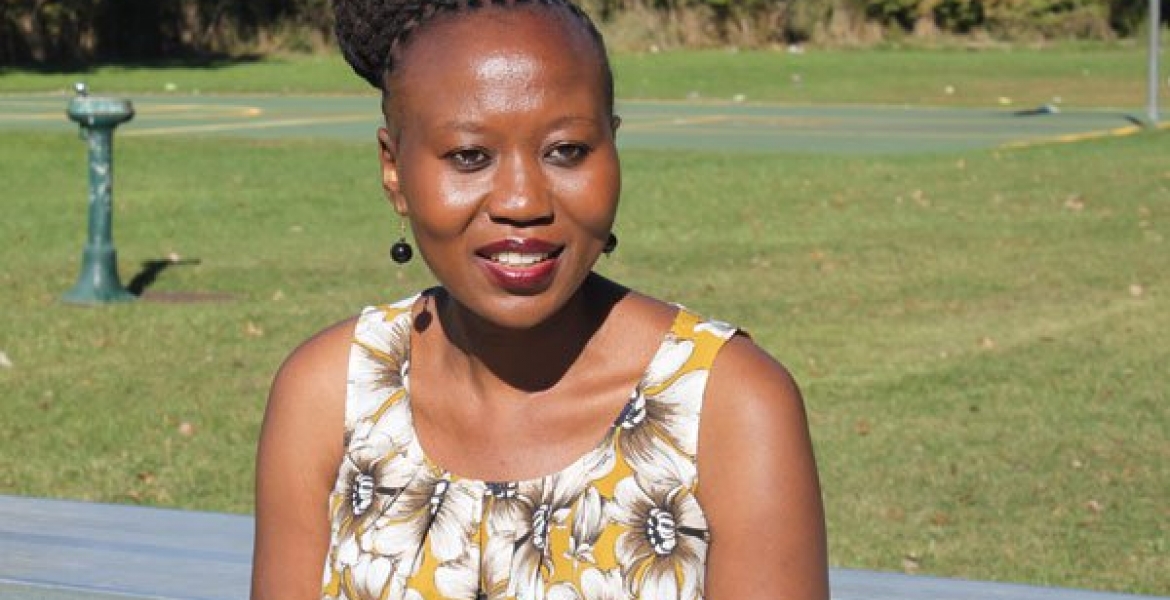 Former Independent Electoral and Boundaries Commission (IEBC) commissioner Roselyn Akombe continues making claims of the rot at the electoral agency ahead of next Thursday's election, days after her resignation from the poll agency.
Speaking in an Interview with the Nation from New York, the former commissioner said that political interference has crippled the electoral commission's ability to hold a credible election.
"The commissioners can't agree on anything and if they did, chances are that the decisions made would be ignored by the Secretariat,".
"In the end, you end up going round and round without making any meaningful decisions," she said.
She said that members of the commission have been operating under threats, bribery and intimidation from political quarters to an extent that making upright decision is almost an impossibility.
"Decisions are made somewhere else and passed on for ratification and implementation,"
"Commissioners and senior staff at the secretariat are put in line through bribery and threats. If you don't agree with them then your life is in danger," she said.
"The other commissioners shot down every suggestion I made to level the playing field as had been recommended by the Supreme Court, so my position in the commission became untenable because I knew we were not complying with the court orders," she added.
She says that soon after asking the job, things started dawning on her that, it was not what she expected after all.
"In many ways, my plan to come back to the US started as soon as I got the commission job because while I believed I got the job because I [was] qualified, there were those who wanted to make me feel that I was undeserving of the job,".
"In essence, they wanted me to be beholden to them."
Dr Akombe said that IEBC CEO Ezra Chiloba and a few other officials were responsible for the bungled August 8th election, as they misled the whole team on what was going on behind the scenes.
"Chiloba and his team misled the commissioners about what was happening with the servers,".
"When the chairman recommended their dismissal, he was out-voted so we couldn't implement the changes necessary to carry out credible elections," she revealed.
She said that the fact that Chiloba took a three-week leave cannot guarantee a credible election on October 26th.
"The first recommendation from the Chairman soon after the Supreme Court judgment was that some staff in the secretariat, among them Chiloba, had to step aside if the commission was to carry out credible elections, at least to meet the Supreme Court set standards,".
"This recommendation fronted by the chairman and myself was shot down by some members of the commission whose allegiance was clearly somewhere else," she said.
"But leaving now just six days to [the] election does not make any difference."