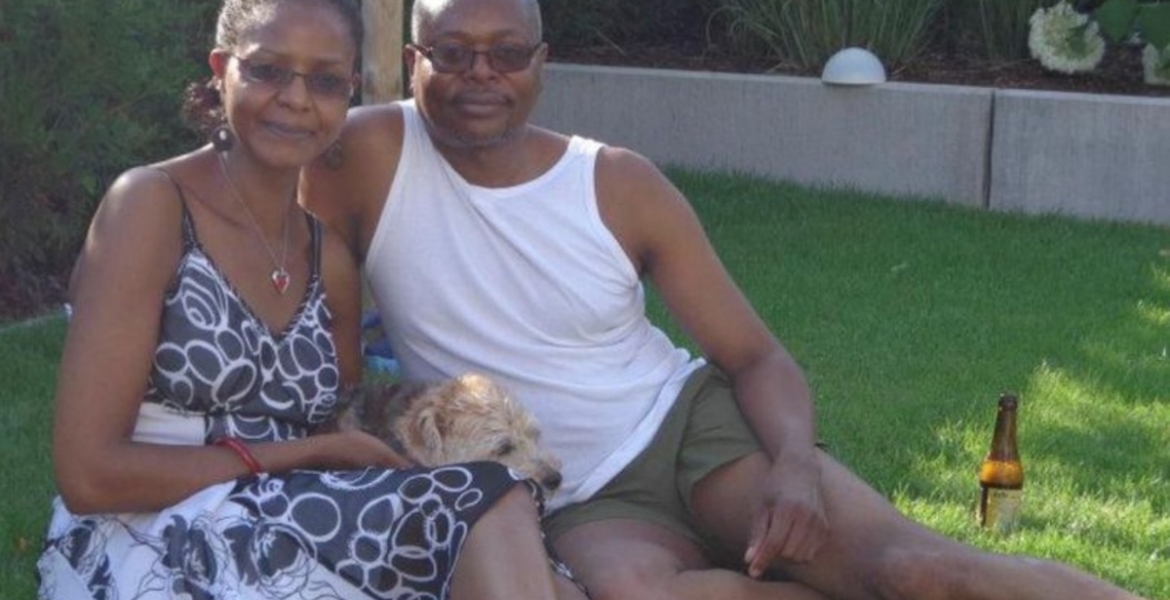 A Belgium-based Kenyan man who has been arrested after stabbing his wife to death is a diehard supporter of opposition National Super Alliance (NASA) leader Raila Odinga and a fierce critic of the Jubilee government, his Facebook profile reveals.
James Ololo was arrested by authorities in Belgium after stabbing Elizabeth Wafula Ololo several times on the back, leaving her dead.
A court had ordered him to leave his wife's house after a period of domestic quarrels, but the Kenyan man arrived at her residence to attempt and convince her drop a divorce case she had filed in court. Things, however, turned bad leading to confrontation that culminated to Oloo killing her wife.
A close check of his Facebook page has painted a picture of a staunch supporter of the Orange Party leader, and a critic of President Uhuru Kenyatta and the Jubilee administration.
Here is some of the posts by the man who is now in the custody of Belgian authorities.
"Raila-Kalonzo not only represent the poorest Kenyans but also university students, the top notch & future engine of our country."
"Someone tell Uhuru Kenyatta that for most Kenyans, sending at least one child to the university is our only hope out of poverty."
"When the state uses public money to buy voter ID cards to influence voting results, the government has declared a war on the law."
"Good morning Kenyan. Uhuru Kenyatta doesn't mean well for you and me. He just has no clue on how to."
"My prayers to Kenya's university students & their family. Without knowing, Uhuru government just made you a Luo. Join the club."
"If the population is with Uhuru, how come they don't have money for food, housing & healthcare yet the money has his father on it?"
"The reason Kenya's care-taker president behaves like a stranger is because he was never elected. He was rigged in for ICC."
"Uhuru Kenyatta is torturing our future Entrepreneurs, Business Experts, Politicians Scientists, Legal Experts, Academicians, Artists and Sports Leaders from Public Universities because he wants to kill public education so that his schools and colleges become the safest plac3s to send your kids."
"Kenyans, you have to know that Uhuru Kenyatta people will kill Raila any moment from now. They've been testing waters since 2005."