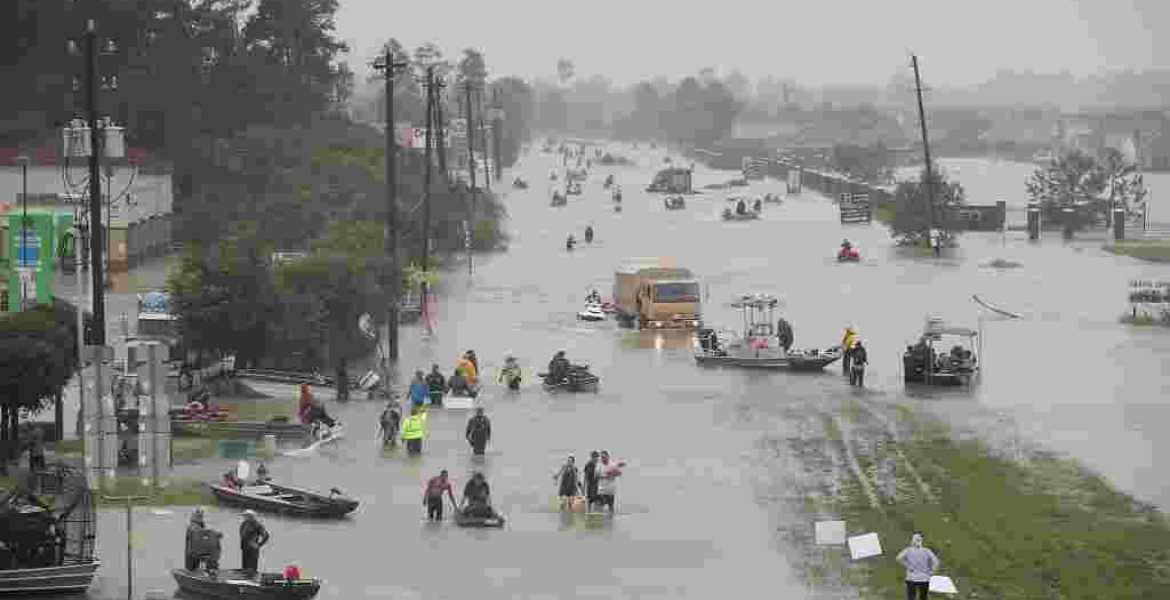 Churches and civic organizations have launched a fundraising drive for a dozen of Kenyans living in Houston, Texas area in the US who were affected by hurricane Harvey and forced from their homes or their property damaged.
A GoFundMe account has been created to raise funds for the Kenyan community in diaspora affected by the ordeal.
"The journey to recovery will be long, but with your help we hope to make it less painful to those affected by Harvey," states a website (https://www.gofundme.com/kenyans-for-harvey ) associated with the drive.
"This is about brothers supporting brothers, neighbors supporting neighbors and most important strangers supporting strangers."
It was reported that about 50 Texas residents died in the aftermath of the massive storm that smashed the record for the heaviest rainfall ever witnessed on the US mainland.
Leaders of the Houston Harambee operation, however, said that there has been no reports of Kenyans who were physically harmed by Harvey.
"We do know of 26 families affected," Ms Brenda Beekay, an accountant at a Houston oil and gas company who is active in the Kenyan community said.
"Seven or eight have lost all their belongings," she added. "A majority have had housing damage."
Ms Beekay said she was not affected by the hurricane since her home is on high ground.
Beekay said that many roads in the area remained impassable, making it difficult for some Houstonians in need of assistance to reach relief centers.
Mr Dan Mugubi, a psychology professor at the University of Houston said that Kenyans displaced by the storm are being housed by fellow Kenyans in unaffected parts of Texas
"I've lived in Houston for 16 years and have never been through anything like this," Mr Mugubi said. "It's a complete nightmare."
"Those engaged in the local relief efforts are seeking assistance from the Kenyan embassy in Washington but have so far gotten no response to their requests," said Ms Beekay.
Donations are being received through the Lantel Foundation, a Texas-registered charity run by Houston Kenyan activist Bernard Wambugu.